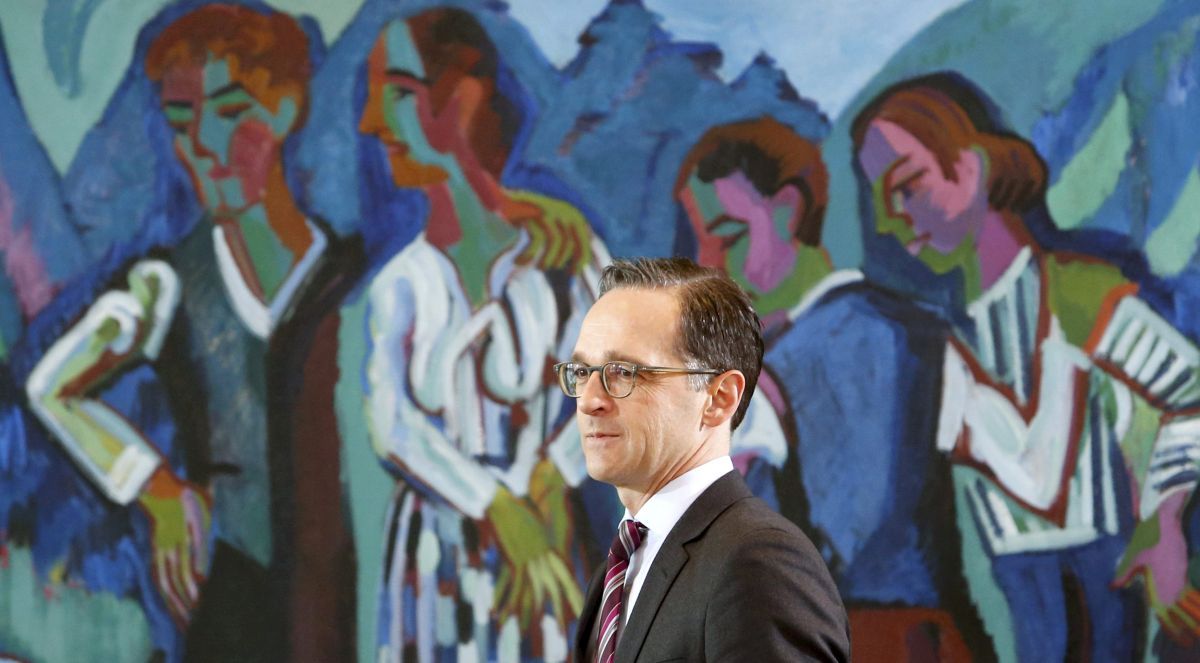 REUTERS
German Foreign Minister Heiko Maas on Sunday criticised Russia for a series of activities beyond its borders, blaming it for a cyber attack on his own ministry, and said Moscow must change its ways.
Maas listed a series of what he called problematic actions that also included the lack of progress in implementing a ceasefire in eastern Ukraine, a poison gas attack in Britain, support for the Syrian government, and efforts to influence Western elections, according to Reuters.
"We had an attack on the Foreign Ministry where we have to assume that it stemmed from Russia," he told the German broadcaster ZDF. "We can't just wish all that away ... And I think it's not only reasonable but necessary to point out that we do not view those as constructive contributions."
German government officials in February disclosed what they called an "isolated" cyber attack on the government computer network that was first discovered in December.
Read alsoNord Stream 2 "not possible" if Ukraine harmed - MerkelThe head of Germany's domestic intelligence agency last week said there was "a high likelihood" that Moscow was behind the attack.
Maas, a Social Democrat who has adopted a tougher stance on Russia than his predecessors from the same party, told the other German public broadcaster, ARD, on Sunday that Moscow had been an increasingly "difficult partner" but Berlin was committed to maintaining dialogue, particularly on the crisis in Syria.
"It is time, I think, to point out that we expect constructive contributions from the Russian side, including on the Syrian conflict. And also that they don't always simply protect (Syrian President Bashar) al-Assad," he said.
Russia has denied any efforts to influence Western elections, and scoffed at suggestions it was behind the cyber attack in Germany. It also denied involvement in a poison gas attack on a former Russian double agent and his daughter in Britain.
Read alsoSyria bombings: Johnson warns UK must prepare for Russian retaliationGerman President Frank-Walter Steinmeier, another Social Democrat, who has served as foreign minister, on Sunday warned against demonising Russia and said Germany had a particular role to play in maintaining dialogue with Moscow, given its history.
Germany, which relies on Russia for about a third of the gas it uses, has long walked a careful line with Moscow — pushing for continued sanctions over Ukraine and eastern Ukraine while also maintaining dialogue and trade relations.