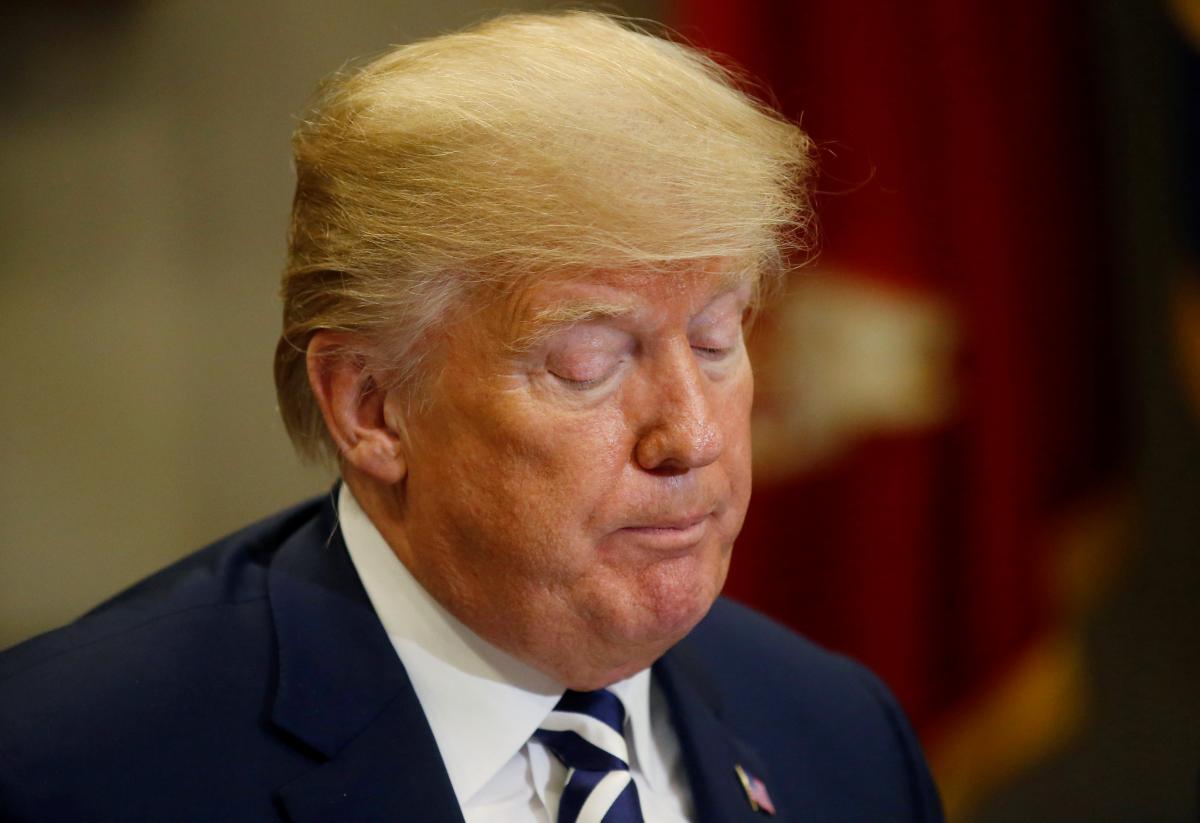 REUTERS
U.S. President Donald Trump deferred to his Pentagon chief's caution and tempered his preference for a more robust attack on Syria over allegations it used deadly gas on civilians, the first hints at the direction of his revamped national-security team.
The decision late last week, detailed by people familiar with the process, marked the first substantive test of the group now that John Bolton is serving as Trump's national security adviser, The Wall Street Journal reported.
After days of tense White House meetings, the president and his advisers agreed on one of the most restrained of the military-strike options crafted by the Pentagon: a powerful missile attack aimed at three targets meant to hobble the Syrian regime's ability to use chemical weapons and deter President Bashar al-Assad from using them again.
The outcome was a sign of the sizable influence Defense Secretary Jim Mattis still wields in the reorganized national-security team. Faced with a push from the president for a muscular response to the alleged chemical-weapons attack that killed at least 43 people, Mattis presented the White House with three military options, according to the people familiar with the decision-making.
The most conservative option would have hit a narrow set of targets related to Syria's chemical-weapons capabilities.
Read alsoCNN: Nikki Haley says more sanctions against Russia coming MondayThe second option proposed strikes on a broader set of Syrian regime targets, including suspected chemical-weapons research facilities and military command centers.
The most expansive proposal, which might have included strikes on Russian air defenses in Syria, was designed to cripple the regime's military capabilities without touching Mr. Assad's political machinery.
The most ambitious of the proposals was three times the size of the one eventually carried out by U.S., British and French forces.
Mr. Trump approved a hybrid plan that saw more than 100 advanced missiles fired at the three Syrian targets early Saturday. That action reflected a melding the first two options: modest missile strikes, but ones the Trump administration said delivered a decisive blow to Assad's chemical-weapons capabilities.
Read alsoStoltenberg: All NATO allies fully support joint military action in SyriaWhile Trump pressed his team to also consider strikes on Russian and Iranian targets in Syria if necessary to get at the Assad regime's military equipment, Mattis pushed back, those familiar with the decision-making said, according to WSJ.