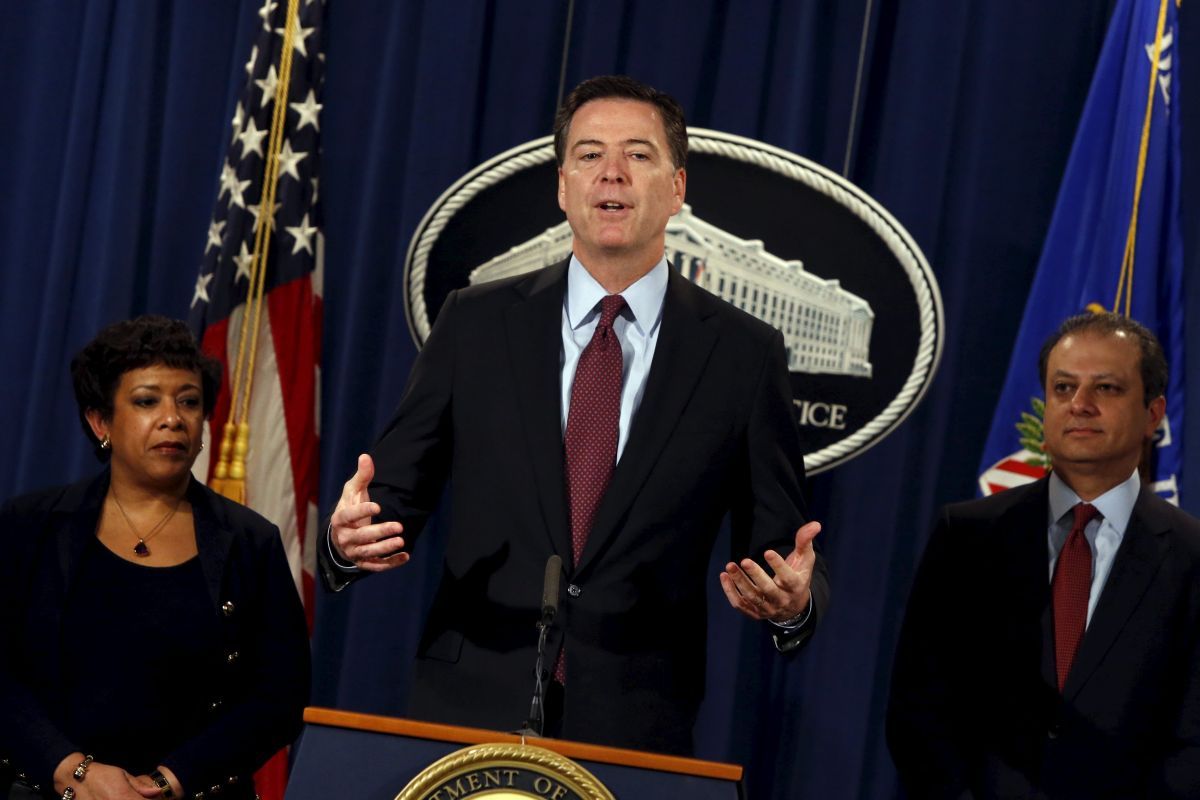 REUTERS
Former FBI director James Comey has said the Russians may have compromising material on U.S. President Donald Trump
"I think it's possible. I don't know. These are more words I never thought I'd utter about a president of the United States, but it's possible," Comey said in an interview with ABC News ahead of the release of his book, "A Higher Loyalty."
UNIAN memo. U.S. President Donald Trump dismissed Comey on May 9, 2017. Statements from Trump and the White House suggested that he had been dismissed to ease the "pressure" Trump was under due to the Russia investigation. Later that month he arranged for a friend to tell the press about a memo he had written after a February 14 private meeting with the president. It said Trump had asked him to end the FBI's investigation into Michael Flynn, the former National Security Advisor.
The dismissal, the memo, and Comey's subsequent Congressional testimony were interpreted by some commentators as evidence of obstruction of justice by the U.S. president, and became part of a widening investigation by Robert Mueller, the Special Counsel appointed to probe Russian interference in the 2016 presidential election.