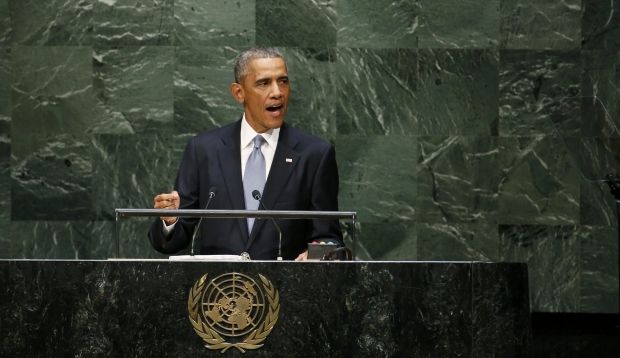 REUTERS
"I stated very clearly that the US does not have any relation to organization of the protests that took place in Hong Kong," Obama said at a press conference in Beijing.
Earlier, a similar statement was made by U.S. State Department Deputy Spokeswoman Marie Harf, according to Russian news agency Rosbalt.
As earlier reported, in late September, pro-democracy protesters in Hong Kong began their Occupy Central campaign, blocking the city's business centre. They tried to break into the government complex, dozens of people were arrested, and some were slightly injured.
The Chinese authorities and activists blamed each other for the disorder, and the use of excessive force. The activists were demanding direct elections for the leadership of Hong Kong,  which has a population of seven million people, instead of the Beijing-managed two-stage election process in place now.
In June, activists conducted an online referendum, with about 800,000 people taking part. Beijing did not recognize its results.