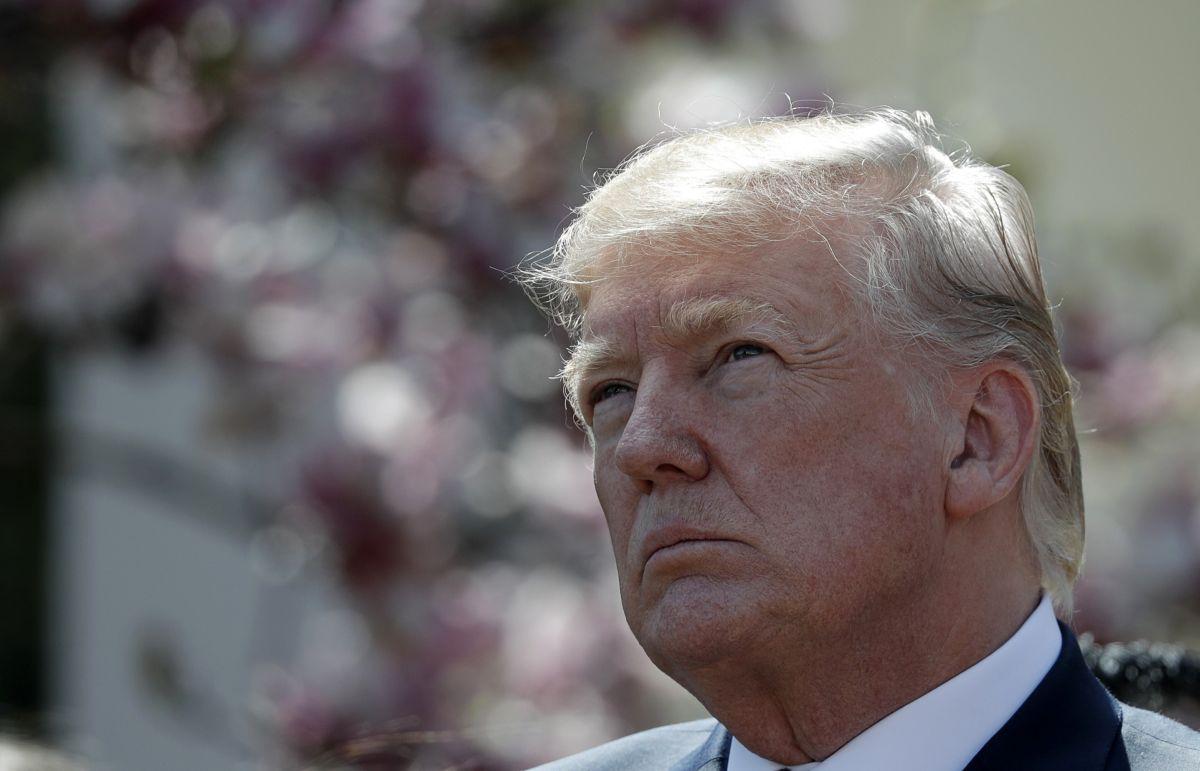 REUTERS
President Trump on Monday put the brakes on a preliminary plan to impose additional economic sanctions on Russia, walking back a Sunday announcement by U.S. Ambassador to the United Nations Nikki Haley that the Kremlin had swiftly denounced as "international economic raiding."
Preparations to punish Russia anew for its support of Syrian President Bashar al-Assad's government over the alleged chemical weapons attack in Syria caused consternation at the White House, The Washington Post (WP) said.
Read alsoCNN: Nikki Haley says more sanctions against Russia coming Monday
Haley had said on CBS News's "Face the Nation" that sanctions on Russian companies behind the equipment related to Assad's alleged chemical weapons attack would be announced Monday by Treasury Secretary Steven Mnuchin.
But Trump conferred with his national security advisers later Sunday and told them he was upset the sanctions were being officially rolled out because he was not yet comfortable executing them, according to several people familiar with the plan.
Administration officials said the economic sanctions were under serious consideration, along with other measures that could be taken against Russia, but said Trump had not given final authorization to implement them. Administration officials said Monday it was unlikely Trump would approve any additional sanctions without another triggering event by Russia, describing the strategy as being in a holding pattern.
Sometime after Haley's comments on CBS, the Trump administration notified the Russian Embassy in Washington that the sanctions were not in fact coming, a Russian Foreign Ministry official said Monday.
The Trump team decided to publicly characterize Haley's announcement as a misstatement. White House press secretary Sarah Huckabee Sanders said in a statement Monday: "We are considering additional sanctions on Russia and a decision will be made in the near future."
Read alsoRussia facing new U.S. sanctions for support of Assad regime – Russian media
Privately, another White House official said Haley got ahead of herself and made "an error that needs to be mopped up."
But other administration officials expressed skepticism that Haley had merely misspoken. They said Haley is one of the most disciplined and cautious members of the Cabinet, especially when it comes to her public appearances. She regularly checks in with Trump personally to go over her planned statements before she sits for television interviews.
Haley issued no clarifying statement on Sunday after news organizations, including The Washington Post, reported prominently that the new sanctions would be announced Monday based on her comments to CBS.
The sanctions were developed in recent weeks as part of a ready menu of potential military and economic measures for Trump to enact to strike back at Assad's government and his Russian patrons, according to a senior administration official.