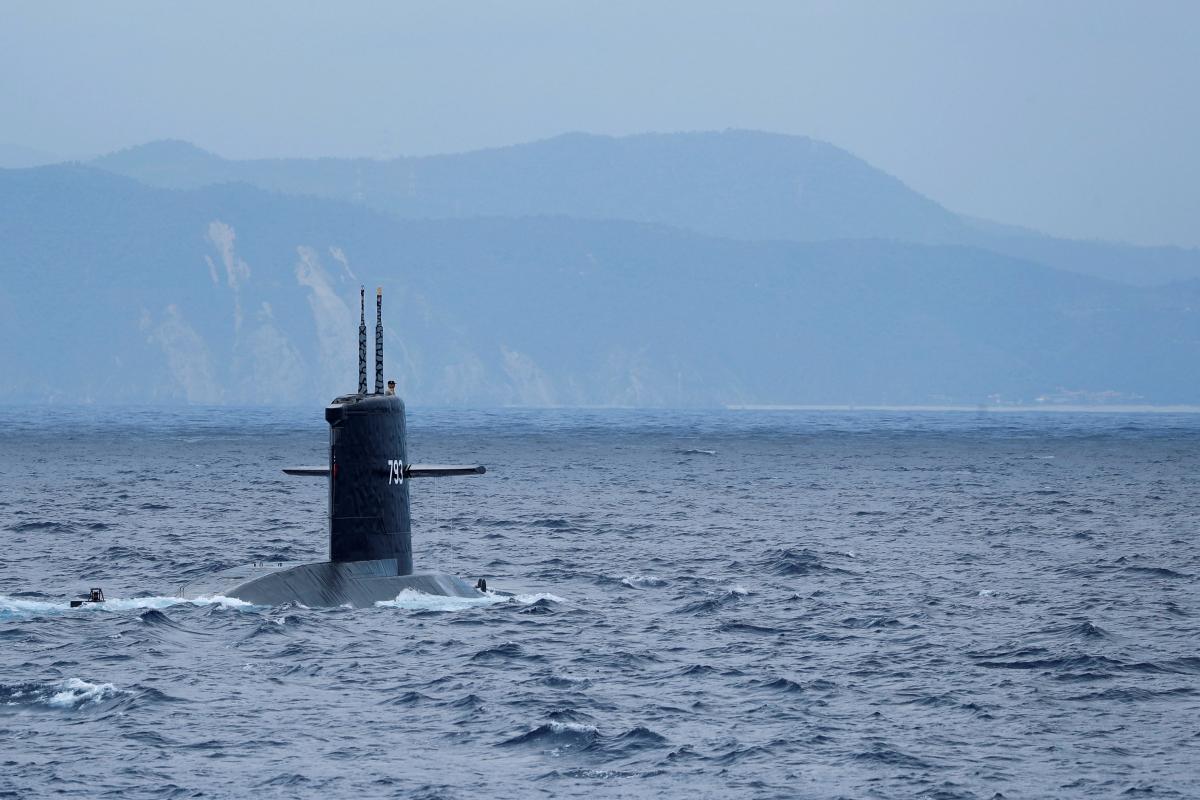 REUTERS
A British attack submarine has been locked in a "cat-and-mouse" pursuit by Russian submarines and warships, military sources revealed.
While British PM Theresa May was deciding last week whether to launch strikes against Syria, a drama began beneath the surface of the eastern Mediterranean, according to The Times.
A Royal Navy submarine armed with cruise missiles is believed to have been hunted by at least one, and possibly two, Russian submarines dubbed "the Black Hole" by western naval experts because they are so quiet.
Two Russian frigates and an anti-submarine aircraft are also thought to have been searching for the British boat as it maneuvered to put its Tomahawk cruise missiles within range of Syrian military targets. The Astute-class submarine is believed to have spent several days trying to evade detection in a tense and dangerous contest.
Read alsoRussia boosts navy presence in Azov Sea, provocations possible – Ukraine militaryRussian and British submarines have increasingly stalked each other in the north Atlantic, North Sea and the Mediterranean in recent years as tensions have grown. This is believed to be the first time an underwater duel has taken place in the build-up to strikes.
The British submarine has been protected by the US navy, which began flying P-8 maritime patrol aircraft over the eastern Mediterranean last Wednesday to track Russia's ships and subs. The P-8 has sensors to find vessels and can deploy missiles, torpedoes and mines.
Kilo-class Russian hunter-killers, stationed at Russia's naval base at Tartus in Syria, are believed to have led the hunt. They are powered by two diesel generators and an electric drive, which allows them to operate extremely quietly, and can be armed with torpedoes, cruise and anti-ship missiles.
"The two Kilos would be a considerable threat," Iain Ballantyne, author of The Deadly Trade, a book on submarine warfare, said.
Read alsoEUCOM: No indication Russian air defense systems deployed during Syria missionBritain's submarine has limited firepower. It is likely to have been carrying no more than 20 Tomahawk cruise missiles, which it can fire 1,000 miles while submerged. Some American submarines can carry 154 Tomahawk missiles.
Submarine commanders are trained to fire only a small number of missiles at one time to avoid detection. Ultimately the question did not arise: the British sub did not take part in the strikes.