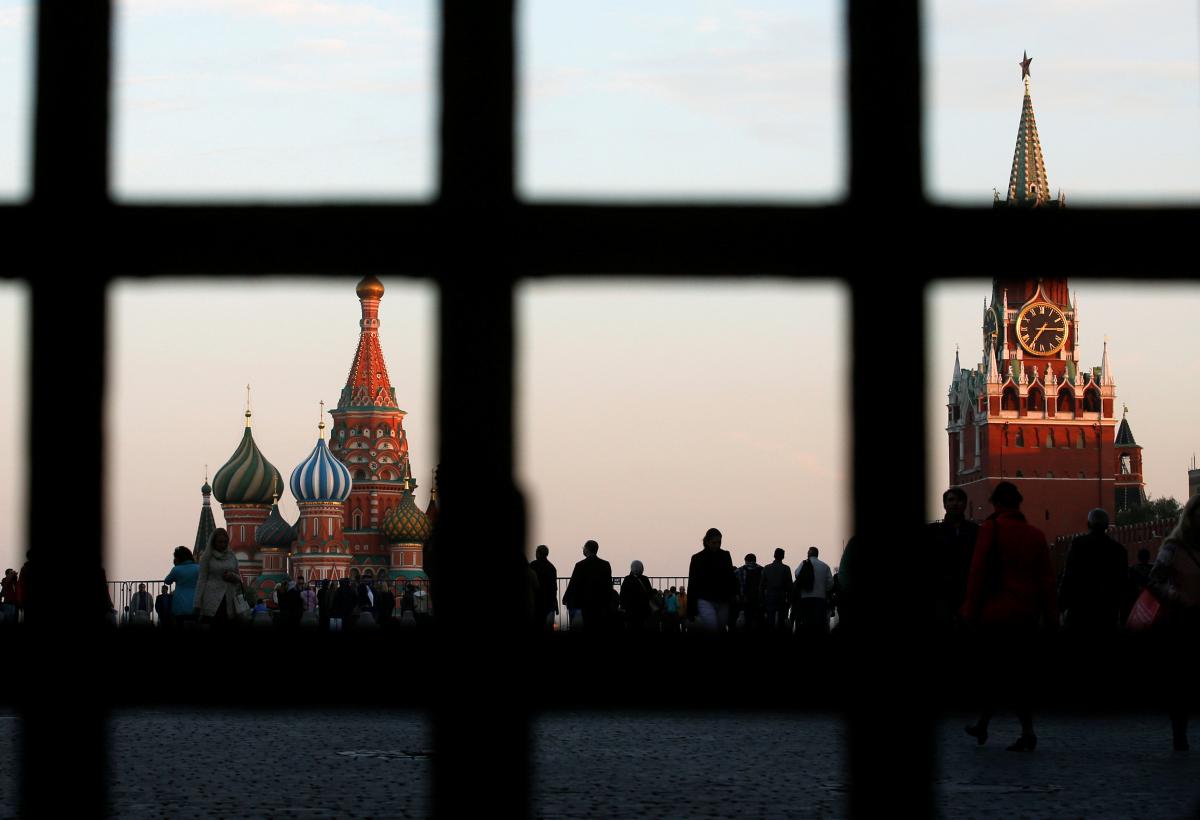 REUTERS
By putting harsh economic restrictions on a group of Russian oligarchs, the United States is effectively putting more pressure on Russian President Vladimir Putin, CEO of Hermitage Capital and architect of the Magnitsky Act William Browder believes.
"By going after these oligarchs, the U.S. government is effectively going after Vladimir Putin," Browder told The American Interest.
"Vladimir Putin has amassed enormous wealth over the last 18 years. In order for him to hold that wealth—he can't do it in his own name—he's effectively appointed oligarchs to be his trustees. And he's had to do that because if anything was held in his own name, then those people who knew that would be able to blackmail him. However, he's created an ideal situation for us in the West because politically we can't sanction Putin, we can't put Vladimir Putin on a sanctions list. But we can put his oligarchs on a sanctions list and know exactly what we're doing to him," he said.
"By going after this group of Russians, we've now gotten Putin's attention."
According to the financier, previous sanctions against Gennady Timchenko and many other people who are fairly close to Putin didn't work well due to a number of reasons.
"Timchenko, Arkady and Boris Rotenberg, and Kirill Shamalov were the four relevant people in the Ukraine sanctions. However, with Timchenko, for example, two days before the sanctions were put into place, he allegedly sold his company to his personal lawyer. And therefore the company has continued to operate without any consequence since then. On top of that, the sanctions in the past have gone after apparatchiks, not businessmen for the most part," said Browder.
Read alsoU.S. Treasury sanctions Russian oligarchs, officials, entities in response to worldwide malign activityBy contrast, sanctions against the seven oligarchs on the latest sanctions list completely disrupt every aspect of these businesses, according to the Hermitage Capital CEO.
Any company, whether it's American, European, or Latin American, that has business in the United States, can no longer do business with these oligarchs without risking being in violation of U.S. Treasury sanctions. And that goes for people who have major equity investments with them all the way down to a company like Microsoft which sells them software. They can no longer use Microsoft Word anymore because that would be an American company having business with them. And so every bank, every corporation, anybody who has any contact with America has to sever ties with these people, according to Browder.
All the people on this list—Oleg Deripaska, Viktor Vekselberg, Suleiman Kerimov—have huge international operations. They have big equity investments abroad. They have Western investors investing in their operations in Russia. And everything now grinds to a halt, William Browder said, adding that "the main beneficiaries of this whole thing are international law firms that are now crawling all over all of these companies and all of their counterparties. Everybody's quickly trying to figure out how to not be in violation of U.S. Treasury sanctions."
Answering the question on what would happen to shares owned by targeted oligarchs, Browder said: "They're stuck… Let's say someone owns 100 shares of General Motors. They can't sell it—it'll just sit somewhere. And most banks who are the custodians of these people will also be trying to extricate themselves from those relationships as quickly as they can, because they don't want to be holding assets on behalf of a sanctioned individual."
Read alsoRussian ruble plunge not to affect Ukraine's forex market - expertsPutin, in response to this, has said that the government is going to essentially indemnify these companies or help them sort through the short-term problems that they are having.
"The Russian government is going to have to burn through a significant amount of hard currency reserves in order to help these companies stay afloat. And that's the reason why the ruble devalued on the back of this—because everybody understood that if the central bank is burning money for sanctioned Russian oligarchs, that's less money available for foreign exchange reserves, and therefore the ruble should be weaker," Browder suggests.
"It means that Russia becomes much more of a non-global economy. The Russian economy is weak to start with because there's so much crime in Russia that it's very difficult for entrepreneurs to start businesses. And as a result, the economy is ridiculously skewed towards large resource-based enterprises that are either oligarch-owned or state-owned."
Read alsoMinister Avakov calls on U.S. to introduce sanctions against possible contractors of Nord Stream 2"I don't think that this affects Russian politics because there is no such thing as Russian politics. The phrase "Russian politics" would suggest that there is a competition, that there is uncertainty," said Browder, adding that Russia has mutated to "totalitarianism under the current version of Putin."