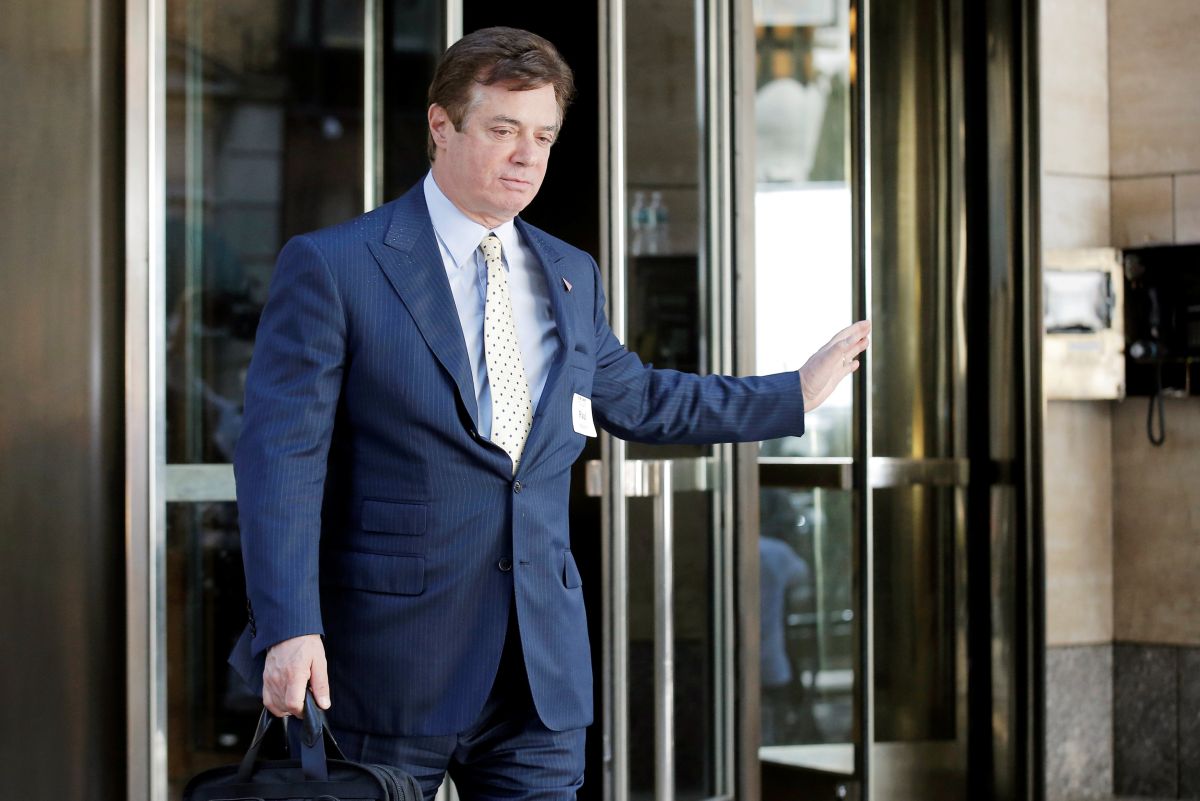 REUTERS
Paul Manafort, U.S. President Donald Trump's former campaign chairman, will try on Thursday to convince a judge to throw out charges brought by Special Counsel Robert Mueller, arguing Mueller has overstepped his authority.
Manafort, hit with two indictments accusing him of conspiracy against the United States and other crimes, backed away from an earlier request to the same judge for dismissal of the special counsel's charges during an April 4 hearing in a related civil lawsuit, Reuters said.
Read alsoMueller was authorized to investigate Paul Manafort's work for Ukraine – media
On Thursday, Manafort's attorney Kevin Downing is expected to tell U.S. District Court Judge Amy Berman Jackson during a hearing in Washington that Deputy Attorney General Rod Rosenstein's order in May 2017 appointing Mueller was overly broad, and that Mueller's case falls outside the boundaries of what he was permitted to investigate.
The hearing gives Manafort a chance to seek dismissal of charges in an indictment against him in Washington before the case can go to trial in September. That indictment charged him with offenses including conspiring to launder money and failing to register as a foreign agent in connection with his lobbying for the Ukrainian government under pro-Russian former President Viktor Yanukovych.
The other indictment, in Alexandria, Virginia, charges Manafort with bank fraud and filing false tax returns, among other offenses. Manafort's lawyer is set to ask for a dismissal of those charges in May.
Both indictments arose from Mueller's investigation into Russian involvement in the 2016 election. Manafort is expected to have two separate criminal trials, with the Virginia one starting in July.
Thursday's hearing is the latest development stemming from a special counsel investigation that potentially could threaten Trump's presidency. While Manafort has pleaded not guilty, the special counsel's office has extracted guilty pleas from other former campaign figures including Manafort's former deputy and business partner Rick Gates.
Manafort is hoping to convince the judge that the Washington indictment should be tossed because the charges fall outside the scope of the investigation Rosenstein authorized.
Rosenstein's order directed Mueller to investigate whether Trump's presidential campaign colluded with Russia and gave Mueller the power to investigate any other matters that arise from the probe. Trump and Russia have denied any such collusion.