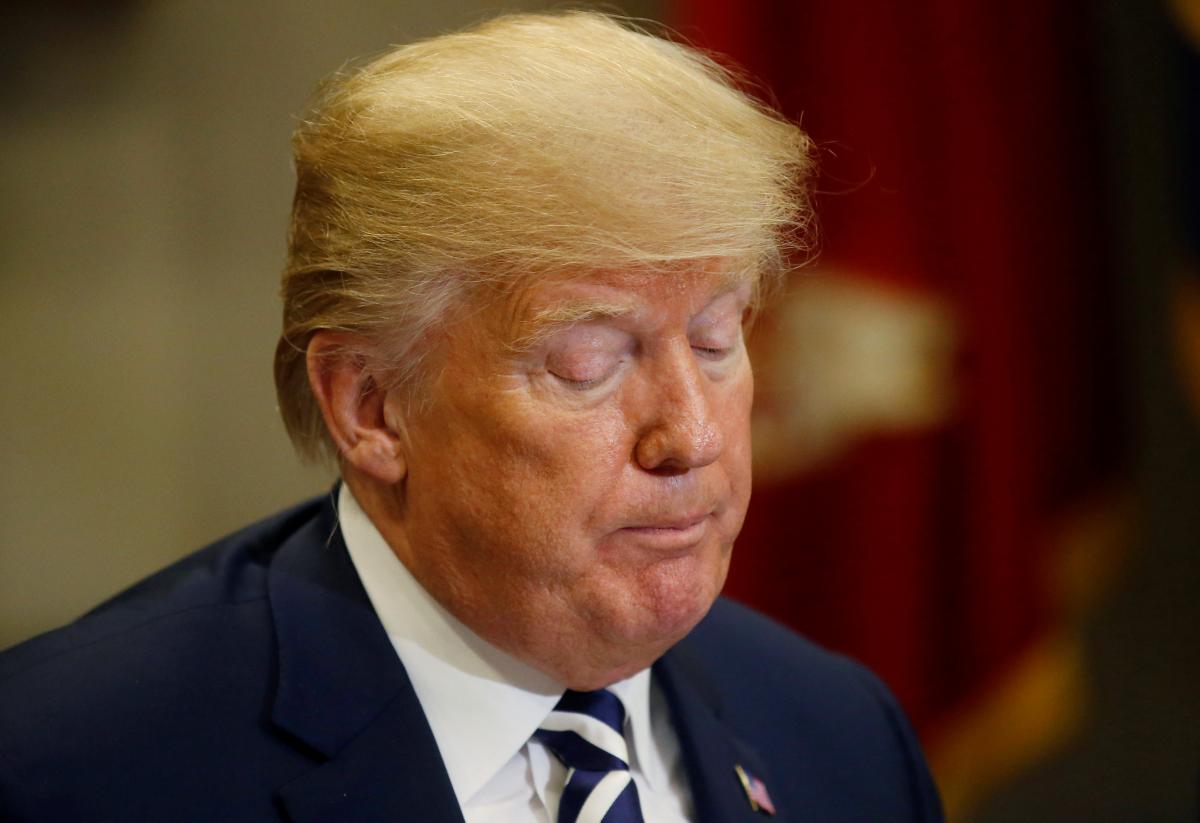 REUTERS
U.S. President Donald Trump once said Russian President Vladimir Putin told him that Russia has "some of the most beautiful hookers in the world," according to memos written by former FBI Director James Comey.
The memos, which the Justice Department handed over to Congress on Thursday, are Comey's account of several of his personal interactions with the president from before he was fired, according to The Hill.
In one of the memos, dated Feb 8, 2017, Comey writes that Trump "brought up the 'Golden Showers thing'," a reference to one of the salacious claims made in the so-called Steele dossier involving a trip to Moscow and Russian prostitutes.
Trump denied the claims during his conversation with Comey, telling him that "'the hookers thing' is nonsense," according to the memo, but that "Putin had told him 'we have some of the most beautiful hookers in the world'."
Read alsoHow blackmail works in Russia – The AtlanticHe adds that Trump did not say when Putin had made the comment. In public comments in January 2017, Putin also refuted the claims made in the dossier, during which he said that Russian prostitutes are "the best in the world, of course," according to the Telegraph. 
Comey writes in his new book, "A Higher Loyalty: Truth, Lies, and Leadership," about the claim made in this memo, writing that Trump said it bothered him if there was "even a one percent chance" that first lady Melania Trump believed the allegation.
"I'm a germaphobe," Trump told Comey in a phone call on Jan 11, 2017, according to the book. "There's no way I would let people pee on each other around me. No way."
The "golden showers" allegation, which first surfaced in the unverified dossier created by former British intelligence operative Christopher Steele, claims Trump ordered two prostitutes to urinate on a bed once used by the Obamas at the Moscow Ritz-Carlton.
The comment by Trump allegedly came during the same conversation in which Trump told Comey he expected "loyalty."