West may expand and prolong sanctions against Russia
15:06, 13 November 2014
World
The European Union and the United States are considering new sanctions to target more areas of the Russian economy, as well as individuals and insurgents in Ukraine, in the wake of NATO reports that more Russian tanks, artillery and troops have entered eastern Ukraine.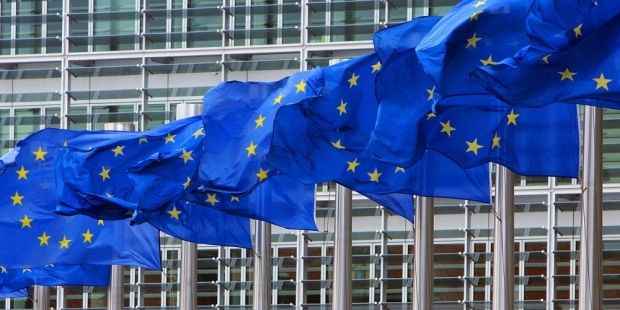 REUTERS
The news was reported by Bloomberg, quoting diplomats involved in discussing the new sanctions, according to Ukrainian online newspaper Ukrainska Pravda.
Officials from the EU and the United States are meeting to discuss this issue in Brussels on Thursday.
The first step will be, most likely, the introduction of individual sanctions against Ukrainian separatists and Russians involved in conduction of "elections" in breakaway Donetsk and Lugansk on November 2, the diplomatic sources said.
The Western officials may also discuss the expansion of sanctions against Russia in the financial, defence and energy sectors by imposing business restrictions or further reductions in cooperation in these sectors.
A third step could be the introduction of sanctions on areas that have not yet been targeted, the diplomats said, although they said this was unlikely.
The possibility of extending the sanctions into next year will also be dicussed, they said.
The aim of the sanctions, according to diplomats, is to exert pressure on the Russian-backed militants and Russia to make them comply with the Minsk Protocol.
The publication adds that U.S. State Department spokesperson Jen Psaki confirmed on Wednesday that the US and EU were "ready to expand and deepen the existing sanctions."
Bloomberg reports that no final consensus has been reached on this issue, with the discussions to continue also during a meeting of EU foreign ministers on November 17. 
In turn, Ukrainian Minister of Foreign Affairs Pavlo Klimkin has told Ukrainska Pravda newspaper that the situation is very tense and Ukraine is ready for a possible attack from Russia.
On Wednesday NATO Supreme Commander in Europe General Philip Breedlove said that a significant number of Russian militants have entered Ukraine, a claim which Russia, in turn, denied. 
If you see a spelling error on our site, select it and press Ctrl+Enter