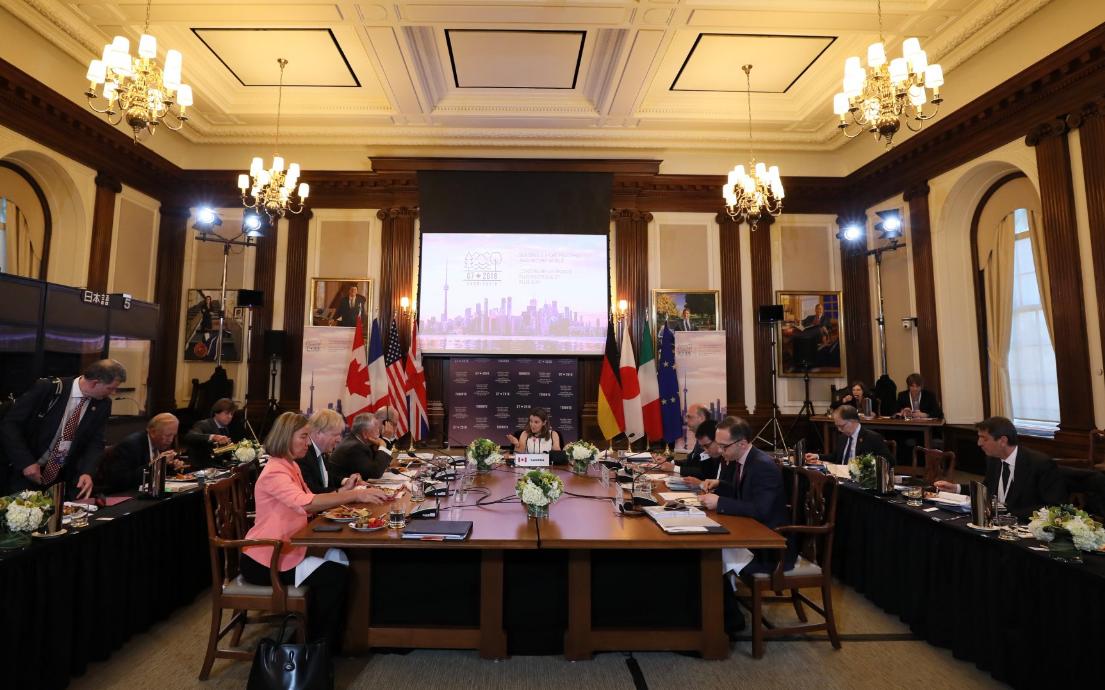 twitter.com/CanadaFP
The G7 Foreign Ministers have said sanctions against Russia will continue.
"Minister [Minister of International Trade of Canada Chrystia] Freeland and G7 Foreign Ministers reaffirmed our shared respect for rules-based international order, including on territorial sovereignty. Sanctions imposed on Russia following its unacceptable actions in Ukraine will continue," Canada's Foreign Ministry wrote on Twitter on April 22, 2018.
As UNIAN reported earlier, Lithuanian Foreign Minister Linas Linkevicius said Russia sanctions over its aggression in Ukraine could be extended for 12 months rather than six months.