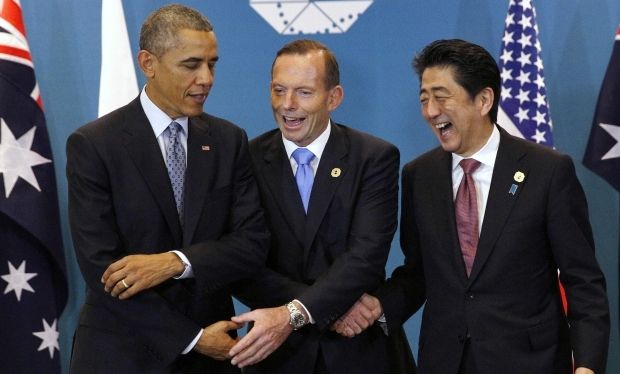 REUTERS
U.S. President Barack Obama, Japanese Prime Minister Shinzō Abe and Australian Prime Minister Tony Abbott agreed this during a trilateral meeting at the G20 summit in Brisbane over the weekend, according to international news agency Reuters.
"We will deal with the consequences of the annexation of the Ukrainian [territory of] Crimea by the Russian Federation and its actions in the Donbas region, which have destabilized the east of Ukraine," the leaders said.
In addition, the officials said they intended to bring to justice those responsible for the crash of a Boeing 777 of Malaysia Airlines, flight MH17 from Amsterdam to Kuala Lumpur, which mounting evidence indicates was shot down by a large anti-aircraft missile over eastern Ukraine on July 17, 2014.
Ukraine had accused the Russian-backed insurgents in the east of the country of being behind the atrocity, in which 298 were killed. Russia and the insurgents deny shooting down the aircraft.
As reported earlier, during the summit in Brisbane, U.S. President Barack Obama said he would be ready to intensify pressure on Russia if it did not change course on Ukraine. At the same time, according to British Prime Minister David Cameron, Russia received a clear message at the G20 summit to stop its interference in Ukraine, or face new sanctions.