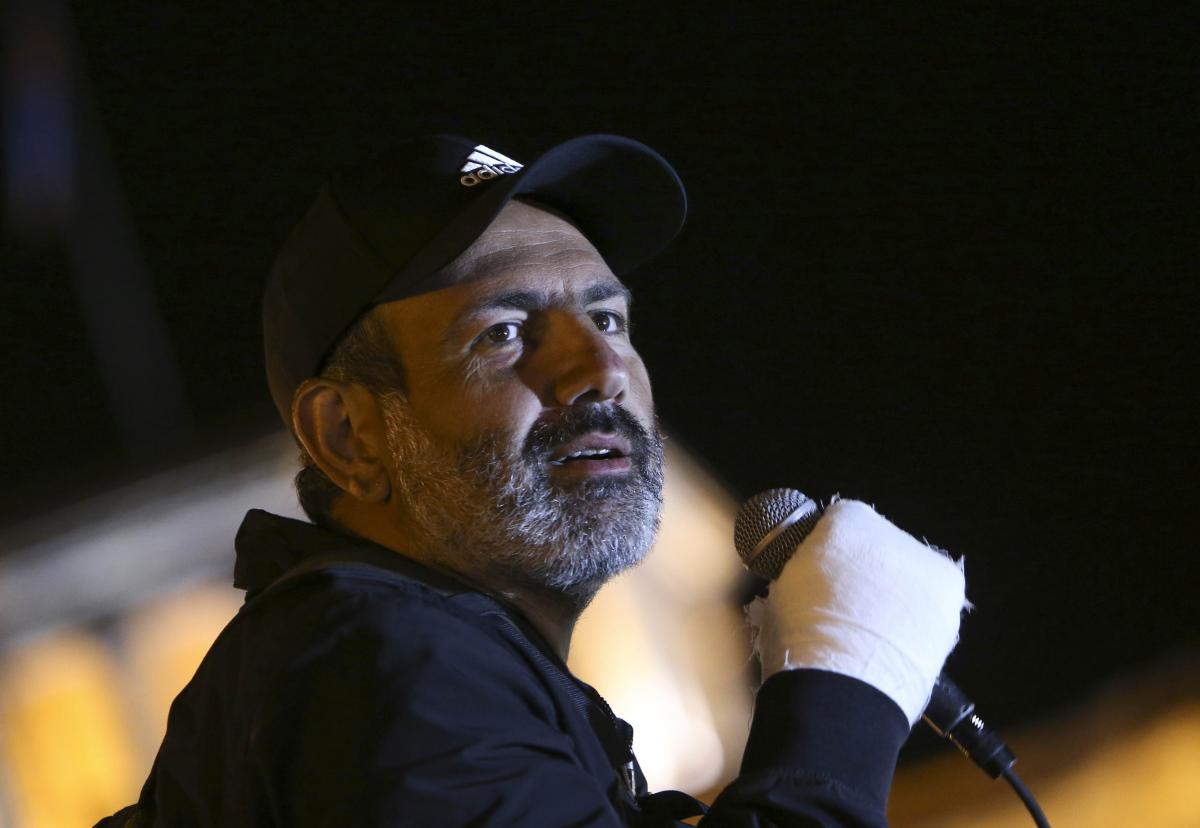 REUTERS
Leader of the opposition of Armenia Nikol Pashinyan has urged supporters to continue a massive rally across the country and block all airports, roads and railways Wednesday morning.
Addressing the crowd at a Yerevan square late Tuesday, Pashynian said, "Tomorrow, at 8:15, all roads, highways, including interstate ones, subway, airports, and railways - all communications, everything that can be blocked, will be blocked," Novosti-Armenia reports.
He also called for a total strike in educational facilities and government institution and urged law enforcers to join the protests.
The opposition leader also said that at 19:00 on Wednesday another rally would be held on the Republic Square.
According to Pashynian, the negotiations over the internal political situation can only take place on the issue of surrender of power by the Republican Party of Armenia.
Read alsoArmenian Revolution: Russian influence to remain amid power shift"Today the faction of the Republican Party of Armenia showed its provocative nature. They wanted the candidate from the people to go for provocations and lose his temper, but this did not work out," he said, saying that the ruling party will have to recognize people's choice.
As UNIAN reported earlier, the Armenian MPs at their meeting on Tuesday did not endorse the candidcacy of opposition leader Nikol Pashinian for the post of prime minister.