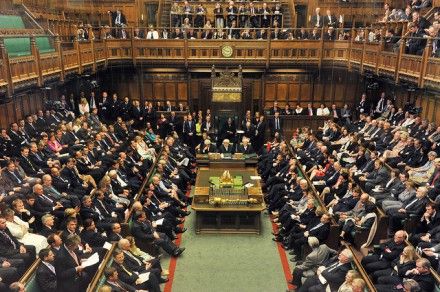 UK Parliament
Britain's House of Commons has approved a measure to impose sanctions against people deemed guilty of human rights violations in memory of the late Russian lawyer Sergei Magnitsky.
British Foreign Secretary Boris Johnson called passage of the measure without a vote after agreement with the main opposition Labour Party in the House of Commons an "important moment," according to RFE/RL.
"These [provisions] will allow the U.K. to act against those responsible for serious offenses worldwide. U.K. stands up for human rights globally," he said on Twitter.
Important moment in Parliament today as 'Magnitsky' provisions targeted at gross human rights violators are added to Sanctions Bill. These will allow UK to act against those responsible for serious offences worldwide. UK stands up for human rights globally.

— Boris Johnson (@BorisJohnson) May 1, 2018
The measure must be approved by the House of Lords to become law.
Similar legislation in the United States has been used to target Russian human rights abusers. The measure received new impetus in Britain following a March nerve-agent attack against a former Russian spy living in Salisbury that was blamed on Moscow.
The British legislation is written as an amendment to a sanctions bill and would authorize the government to impose sanctions to punish rights abuses and as "a deterrent to gross violations of human rights."
It comes after a campaign led by William Browder, a former leading financier in Russian markets for whom Magnitsky worked in 2008 when he revealed a massive fraud by the Russian state.
Shortly after Magnitsky's revelation, the Russian government imprisoned him on charges of tax evasion, and he died in a Moscow prison in November 2009.
"Russian human rights abusers have been sheltering their money in the U.K. without any fear of the consequences for the last two decades, and this should put the fear of God into them that their assets will be seized."