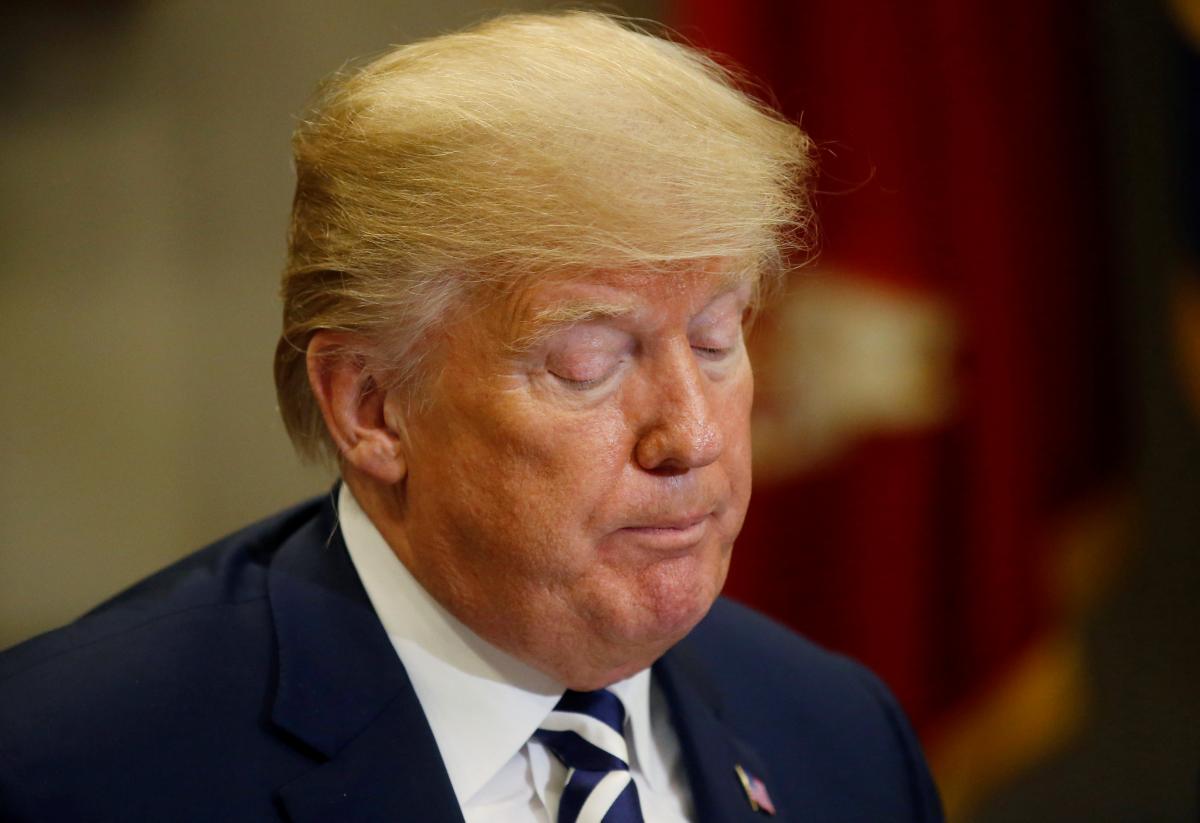 REUTERS
Special Counsel Robert Mueller warned he could order Donald Trump to testify as part of a probe into alleged Russian election meddling, U.S. media report.
Mueller suggested the move during talks with Trump's lawyers in March, according to BBC.
The threat to issue a subpoena, as it is known, was reportedly met with a sharp response from one of Trump's former lawyers.
It is believed to be the first time the special counsel has raised such a possibility.
Trump's lawyers insisted during the meeting that the president was under no obligation to face questions by federal investigators in relation to the Russia inquiry, the Washington Post reported.
However Mueller's team reportedly responded by suggesting they would issue a subpoena if Trump declined. They agreed to provide the president's lawyers with more specific information about the questions they wished to ask Mr Trump.
Read alsoRussian lawyer in Trump Tower meeting was Kremlin 'Informant' – mediaThe president's former lawyer, John Dowd, has also said that Mr Mueller mentioned the possibility of forcing Donald Trump to face questions.
Dowd, who resigned about a week and a half after the meeting, said he told investigators that the probe was not "some game", adding: "You are screwing with the work of the president of the United States."
The list of possible questions has since been published in the New York Times, and it reportedly covers the president's motivations in dismissing former FBI director James Comey last May and his campaign's contacts with Russia.
Trump has called the leak "disgraceful", repeating his claim that the Russia inquiry is a "witch hunt".
"So disgraceful that the questions concerning the Russian Witch Hunt were "leaked" to the media. No questions on Collusion. Oh, I see...you have a made up, phony crime, Collusion, that never existed, and an investigation begun with illegally leaked classified information. Nice!" Donald Trump tweeted.
Read alsoMueller interested in 2016 convention "Ukraine episode" dismissed by House GOPThe U.S. president himself has said he is willing to speak to Mueller, but CNN reports that his enthusiasm has cooled after the offices of his personal attorney were raided.
The network cites sources close to Trump as saying they are yet to make a recommendation about whether he agrees to an interview with Mueller. Some advisers reportedly believe Mueller would not go so far as to issue a subpoena.
If one was issued, Trump's lawyers could fight it in court, or he could refuse to answer questions by pleading the Fifth Amendment, a constitutional protection against potential self-incrimination.
Prominent U.S. lawyer, Alan Dershowitz, who has expressed support for Mr Trump in his legal battles, advised against the U.S. president speaking to the special counsel.
"The strategy is to throw him softballs so that he will go on and on with his answers," he told the Washington Post.
"Instead of sharp questions designed to elicit yes or no, they make him feel very comfortable and let him ramble."