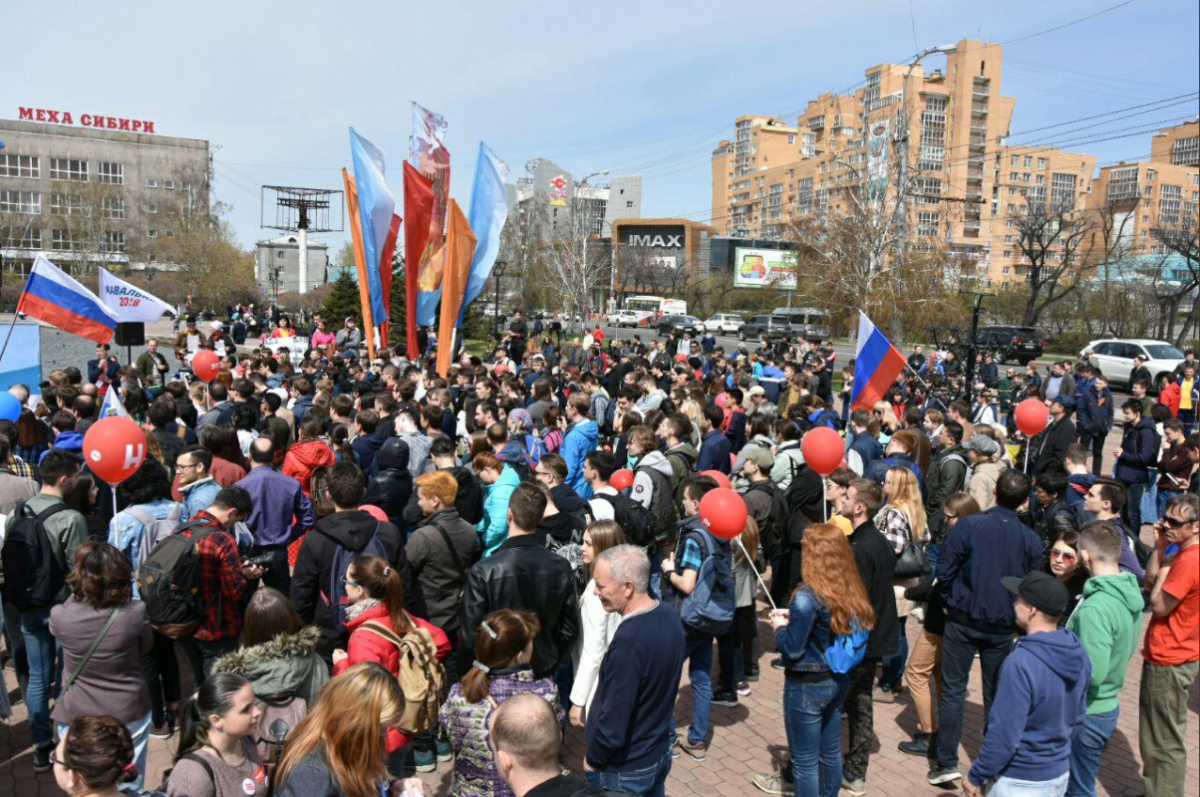 twitter.com/teamnavalny
Protest rallies titled "He's not our tsar" launched across Russian cities, set up by supporters of the Russian opposition's Alexei Navalny on Sunday.
In addition to the rally's main slogan, protesters carry posters saying "Enough lies" and "Enough war," according to Meduza.
Rallies agreed with municipal authorities were held in Vladivostok, Khabarovsk, Komsomolsk-on-Amur, Yuzhno-Sakhalinsk, Magadan and Irkutsk.
In Barnaul, where people took to a local park and thus required no permit, police detained several participants. According to the activists, protesters were accused of "interfering" with another event involving schoolchildren. At least 10 people were detained.
Read alsoElection violations in Russia unable to prevent Putin's winToday, rallies are also to be held in a number of Siberian cities, including Novosibirsk, Tomsk, Krasnoyarsk, and Ulan-Ude.
In Krasnoyarsk, a coordinator of Navalny's Staff, Yana Gerasimova, was detained just ahead of the rally, being accused of organizing an uncoordinated event.
As UNIAN reported, the inauguration of the re-elected President of the Russian Federation, Vladimir Putin, will be held on May 7.