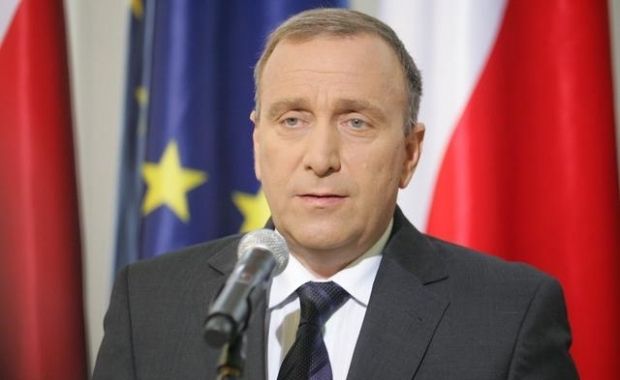 Polish Foreign MinisterGrzegorz Schetyna / Photo from piswesola.pl
Speaking after yesterday's meeting of foreign ministers of the European Union member states, Schetyna told journalists that some European politicians "still wanted to try to give themselves a chance to" find common ground with Russia.
Schetyna added that this week German Foreign Minister Frank-Walter Steinmeier will come to Kiev and Moscow for talks, and later the High Representative for EU Foreign and Security Policy Federica Mogherini will do the same.
As UNIAN reported earlier, the Foreign Ministers of the European Union on Monday agreed to expand the list of people to whom personal visa and financial sanctions will be applied, including the leaders of the self-proclaimed Donetsk and Luhansk Peoples' Republics. At the same time, further sanctions against representatives of the Russian Federation will not be imposed at this time.
The Ukrainian authorities have urged Western states to tighten their sanctions against Russia for its recognition of pseudo elections conducted by pro-Russian militants in early November this year, and also as a response to Russia increasing supplies of weapons to militants this month. The Russian-backed militants have intensified their attacks on Ukrainian forces in Donbas since the holding of the elections.