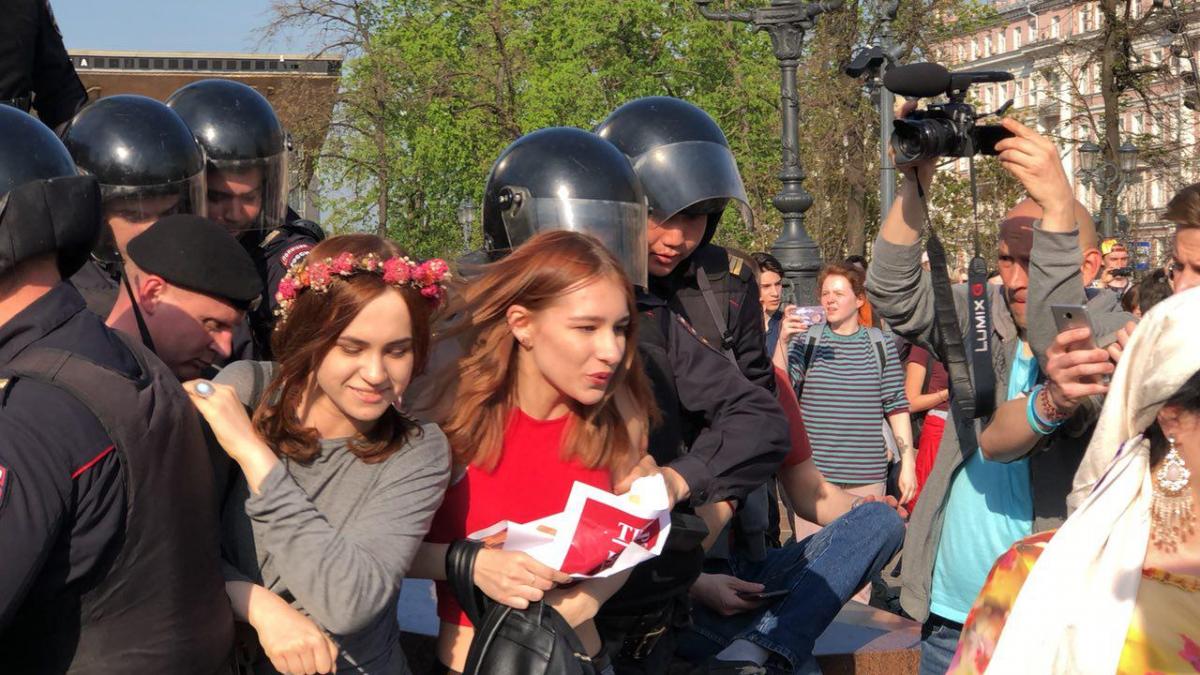 tvrain.ru
"He's not our tsar" rallies that rolled across Russia ahead of Vladimir Putin's inauguration saw more than a thousand protesters being detained by police forces.
Opposition leader Alexei Navalny, who stands behind today's protests, has also been detained in Moscow.
According to media reports, some 475 people were detained in Moscow, 164 in Chelyabinsk, 75 in Yakutsk, 63 in Togliatti, 53 in St. Petersburg, 49 in Krasnodar, 35 in Krasnoyarsk, 28 in Kaluga, 26 in Novokuznetsk, and 19 in Samara.
OVD-Info reported detentions in Barnaul, Blagoveshchensk, Voronezh, Penza, Kurgan, Tver, Kemerovo, Yekaterinburg and Tomsk.
A total of 1,029 people were taken to police stations, says meduza.io.
One of the eyewitnesses, Ilya Azar, shared his impressions of the rally in Moscow: "The police were harsh, actively employing truncheons despite their "tourist police" patches. There were many detentions (please, visit the [World] Cup). Protesters were beaten not only by police, but also by various 'comrades' sporting St. George ribbons, as well as 'Cossacks' (including, with whips). In general, the rally saw more 'civil defense' forces and other regime supporters than ever before," he wrote in a social network.
Also, according to media reports, parents are not allowed to underage detainees in Moscow.