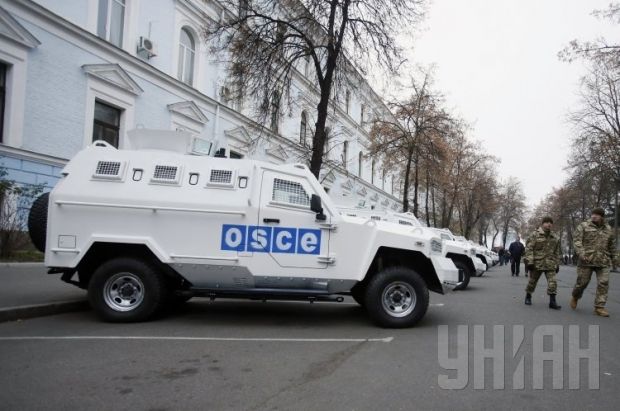 Ukraine lent another 10 armored cars to the OSCE last week / Photo by UNIAN
"The armoured vehicles, which have communications equipment and are valued at £1.2 million ($1.9 million), are necessary to ensure the safety of observers in the most volatile eastern regions of Ukraine," UK Foreign Secretary Philip Hammond said, Russian news agency TASS reports. 
Hammond also added that the vehicles would enable the OSCE mission representatives that play a key role in implementing the Minsk agreements on ending the Donbas conflict, allowing the OSCE to more effectively monitor the status of the ceasefire and the situation on the Ukrainian-Russian border.
The UK will send another three observers to Ukraine by the end of the month, in addition to the eight who arrived in the country last week, the UK Foreign Office said in a statement.