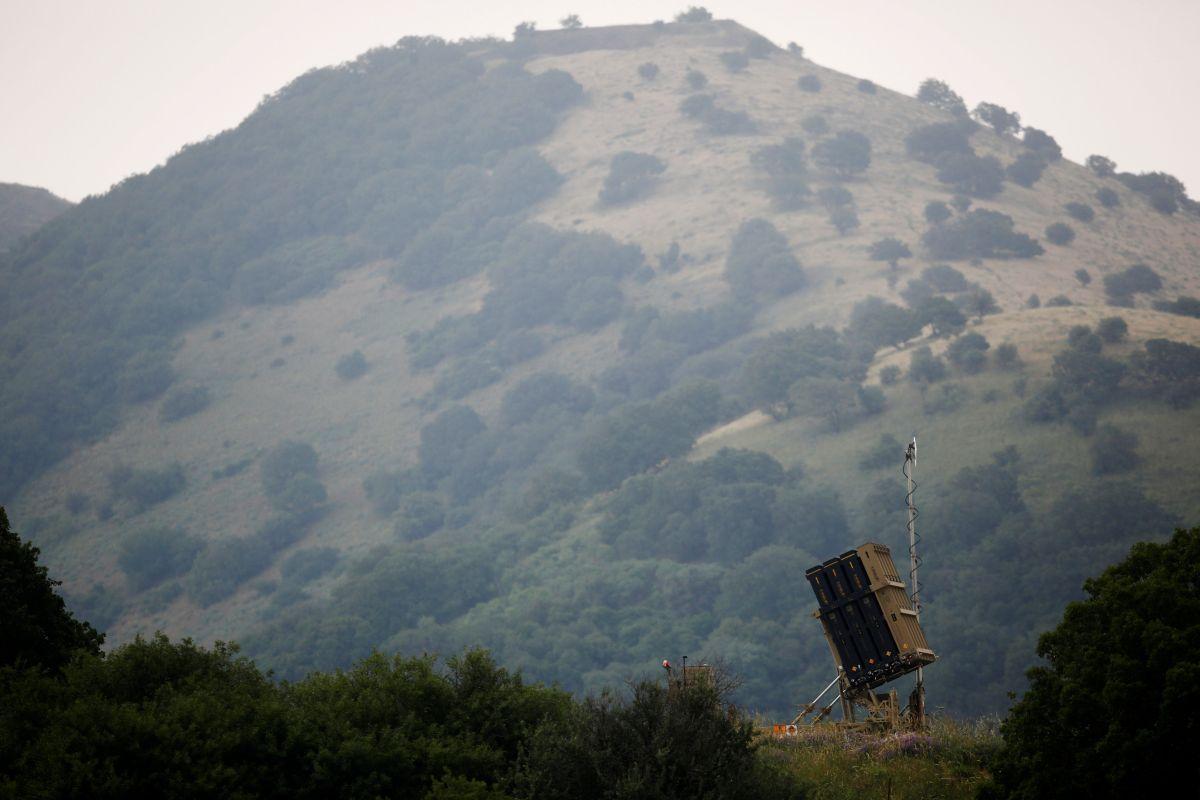 Golan Heights / REUTERS
Israel and Iran lurched closer to an all out war in Syria on Thursday, May 10, after Iranian forces allegedly fired rockets into the Golan Heights and Israel responded with some of its heaviest airstrikes in years. 
The exchange of fire was the most direct confrontation between the Middle East rivals after years of escalating tensions in Syria and came just one day after Donald Trump pulled the US out of the Iran nuclear agreement and reimposed sanctions on Tehran, The Telegraph reported.
According to the Israeli military, Iranian forces based in Syria fired a barrage of around 20 rockets at Israeli troops in the Golan, the mountainous region Israel captured from Syria in 1967 and has occupied since. 
No Israelis were hurt and there was only limited damage to Israeli positions in the Golan, a military spokesman said. 
Israel said the Quds Force, the expeditionary wing of Iran's Revolutionary Guard, carried out the attack at around 12.10am on Thursday. Israel accused General Qassem Soleimani, the leader of the Quds Force, of being behind the attack.  
"It was ordered and commanded by Qassem Soleimani and it has not achieved its purpose," said Lt Col Jonathan Conricus, a spokesman for the Israeli Defence Forces. 
Read alsoTwo Russian pilots die in military helicopter crash in Syria: agencies
Israel struck back with widespread strikes against dozens of targets inside Syria, Lt Col Conricus said. The attack appeared to be one of the largest Israel has carried out since it began periodic strikes against Iran and its ally Hizbollah inside of Syria. 
Among the targets were Iranian intelligence bases, a Quds force logistics headquarters, and a weapons depot at the Damascus international airport, according to Israel. 
Syrian regime air defence systems also fired missiles at attacking Israeli aircraft. Israel said that it struck several of the anti-aircraft systems and also destroyed the Iranian Uragan rocket launcher used to fire the rockets into the Golan. 
Israel's Iron Dome missile defence system brought down four of the rockets, the military said.
Syrian state media reported Israeli missile attacks targeting Baath City in Quneitra, near the border with the Golan Heights. The Syrian regime said it had intercepted several missiles over Damascus, Homs and the southern city of Suwayda. 
There was no immediate word on casualties inside of Syria.   
Israel said it had informed Russia, Syria's ally, of the strikes before carrying out the attack. The Israeli and Russian militaries have a "deconfliction channel" designed to stop the two sides from accidentally attacking each other in the crowded skies above Syria.