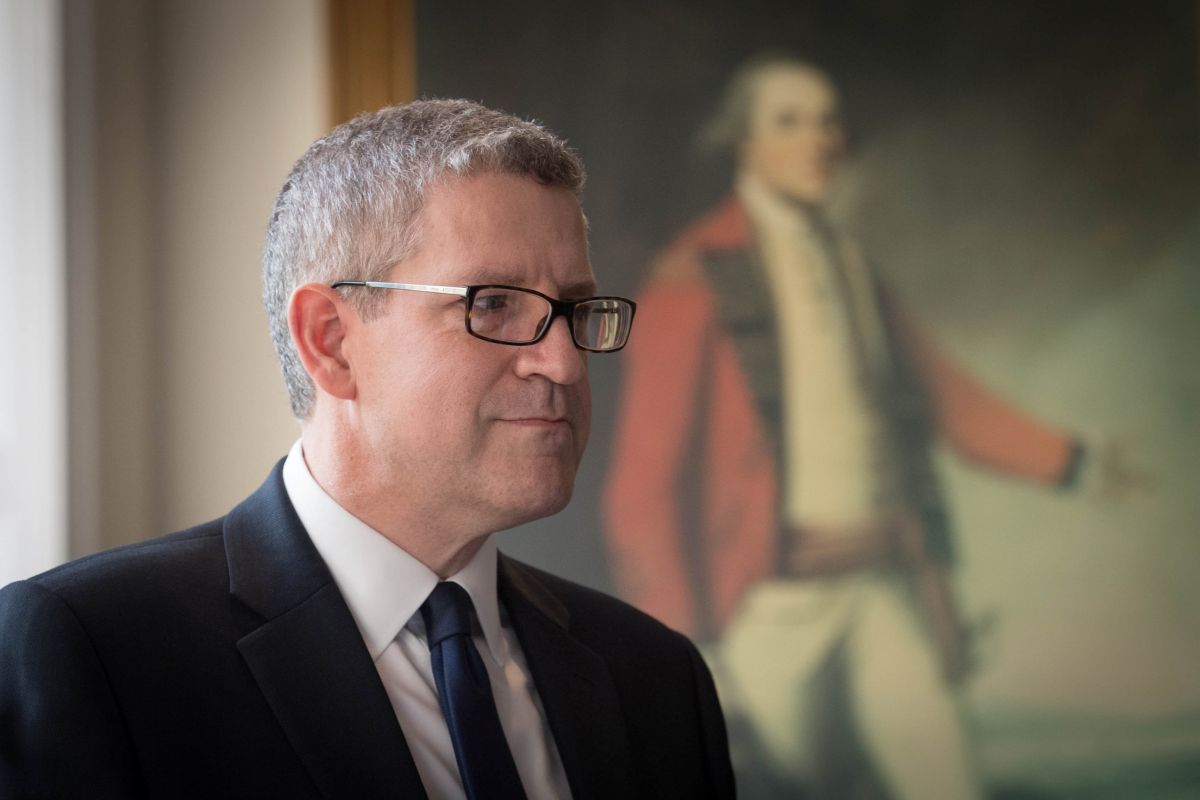 REUTERS
UK spy chief accuses Moscow of 'pernicious actions' amid 'fog of lies'.
One of the UK's most senior spymasters will use a rare public intervention on Monday to warn Russia that it risks becoming a "more isolated pariah" following the Salisbury nerve agent attack, according to the Financial Times (FT).
In a speech to security chiefs in Berlin, MI5 director-general Andrew Parker will accuse the Kremlin of "flagrant breaches of international rules" and warn that the Russian government is pursuing an agenda through "aggressive and pernicious actions by its military and intelligence services".
More than two months on from the attempted murder of Russian former double agent Sergei Skripal and his daughter Yulia in Salisbury in southern England, counter-terror police and the Security Service have not identified any suspects.
The UK has nevertheless said it has intelligence which shows the attack on March 4, which involved a nerve agent from the novichok family of substances, was carried out by Russia.
Read alsoCzech PM: Country never produced or developed "novichok"
Mr Skripal is still in hospital but no longer in a critical condition, while his daughter was discharged last month.
The incident led to a sharp deterioration in relations between the west and Moscow, with more than 20 countries and NATO joining the UK in expelling 150 Russian diplomats.
Russia, which denies carrying out the attack on the Skripals, responded by expelling similar numbers of western diplomats.
Mr Parker will say the attack was "deliberate and targeted malign activity" and will condemn what MI5 describes as the "unprecedented" levels of disinformation by Russia following the attempted murder, highlighting the need "to shine a light through the fog of lies, half-truths and obfuscation that pours out of their propaganda machine".
Read alsoUK set to strengthen anti-Russia alliance
Last October, Mr Parker warned the UK was facing the highest tempo of threats he had seen during more than three decades working at MI5 following a spate of Islamist-inspired terror attacks on UK soil.
In total 36 innocent people died in attacks in 2017, in London and Manchester, making it the most deadly year for the UK since the bombings in the capital in 2005.
Next Tuesday the UK will mark one year since the Manchester Arena bombing, which killed 22 people attending a concert.
Although there have been no further attacks in the UK since the Parsons Green Tube incident in London last September, which did not claim any lives but injured 23 people, Mr Parker will warn that the threat from Isis, also known as Daesh, has not gone away.
"Daesh still aspires to direct, devastating and more complex attacks," he will say.
Twelve terror plots have been thwarted by MI5 and police since last year's Westminster attack in London, bringing the total number of thwarted incidents since 2013 to 25.
Mr Parker will also underline the importance of intelligence and security co-operation between the UK and EU countries after Brexit.
Prime minister Theresa May used a speech in Munich in February to signal a desire for continued close security and defence co-operation after Britain leaves the EU, but a row over the UK's participation in the bloc's Galileo satellite navigation project has, among other things, raised questions over the partnership.