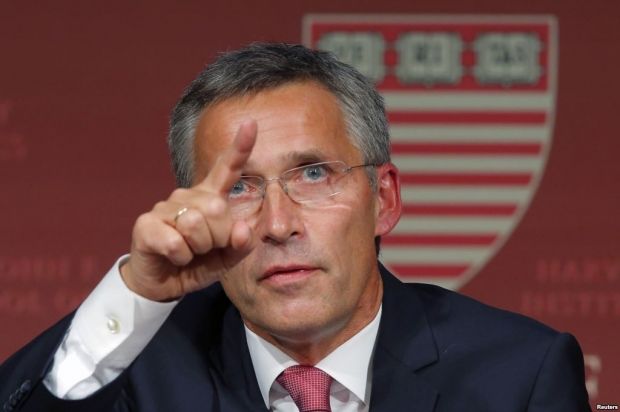 REUTERS
"NATO is able to protect all its members, including the Baltic States, from any danger, [and] we will follow such position in future," Stoltenberg said.
"NATO is a strong alliance which is able to protect its members. This is the reason why NATO was created. This is the reason why NATO is so important. The main task of NATO is to protect its members against any threats. The main idea is all for one and one for all. The collective defense protects Lithuania and other Baltic countries, as well as other members of the alliance."
Stoltenberg is scheduled to visit the Baltic state of Estonia on Thursday.