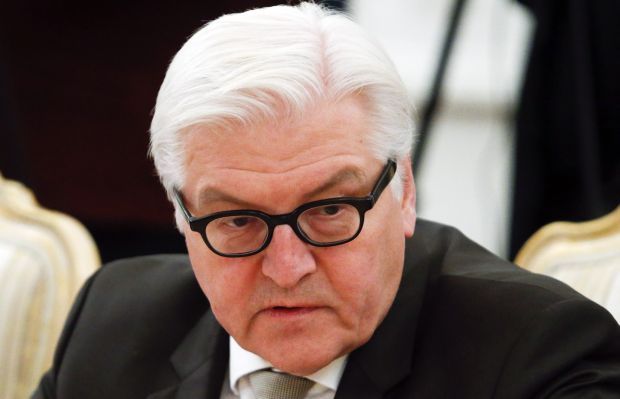 REUTERS
The positions of Germany and Russia on the conflict in Ukraine differ considerably, and finding a solution to this crisis will require a lot of effort and a long time, Steinmeier said
"Unfortunately, it seems that we are far away from the stable de-escalation of the conflict, and even further from the political resolution," he said,
"The Minsk Protocol provides for the establishment of transparency, control and boundaries in order to change the situation in the east of the country. This must be done to avoid further escalation."
After meeting with Russian Foreign Minister Sergey Lavrov on Wednesday, Steinmeier said that "he has no reason for optimism."
He said that the Minsk Protocol could have provided a breakthrough in resolving the conflict in the Donbas and if this agreement fails, "it will be a great loss."