NATO chief says Latvia has important role in regional security next year
13:57, 21 November 2014
World
When Latvia holds the Presidency of the Council of the European Union in the future, it will play an important role for security in the region, NATO Secretary General Jens Stoltenberg has said.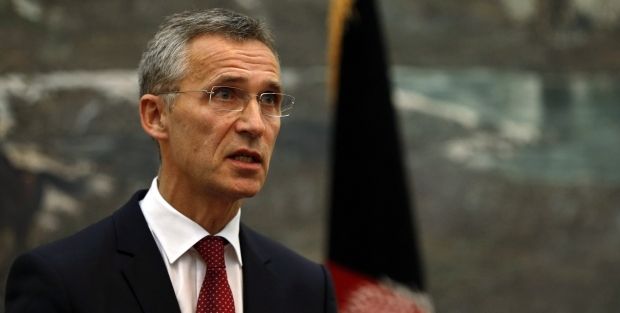 REUTERS
Stoltenberg was speaking after a meeting with Latvian President Andris Berzins, Russian news agency TASS has reported.
"Latvia is an important ally of NATO, and the alliance highly appreciates the Republic's contribution to NATO collective security, including the establishment in Riga of a NATO base for strategic communication, as well as country's participation in the international mission in Afghanistan," Stoltenberg said.
"Russia's actions in violating the air and sea space of the alliance are risky and unacceptable, therefore NATO will defend its allies against any threats. It is our primary duty and responsibility to protect each of our allies. It is also stipulated in the fifth article of the alliance treaty," he said.
Stoltenberg also noted that preparations to set up a rapid response force, as agreed by the alliance at the NATO summit in Wales in early September, are already underway, and it is to be launched in the near future.
If you see a spelling error on our site, select it and press Ctrl+Enter