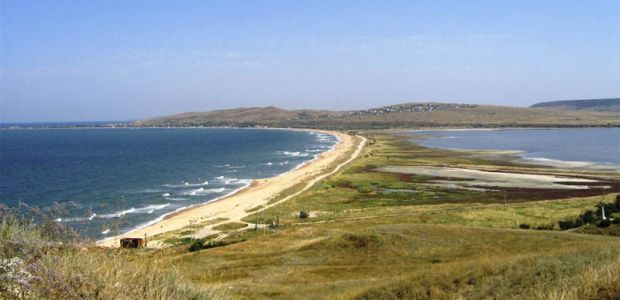 The Sea of Azov / Photo from azovskoe-more.in.ua
Russia partly limited Ukrainian ships' access to the Sea of Azov on May 20 in the form of an ultimatum.
The officially announced reason is a live-fire exercise, the Ukrainian TSN news service said.
The area covers 2,000 square km. In some areas, the distance between the area and the Ukrainian coast is not more than ten miles, which is a gross violation of the UN Convention on the Law of the Sea, it said.
Read alsoUkrainian MP: Russia begins de-facto blockade of Ukraine's Azov Sea ports
"One can see a growing number of Russian ships, it is significant. Yesterday we saw four ships of the Russian coast guard," Deputy Commander of the Ukrainian Marine Guard Corps Mykola Levytsky told TSN on May 20.
The Sea of Azov has a special and at the same time dubious legal status, because it is an inland sea of both Russia and Ukraine. "The status of the internal sea allows Russian ships to approach the coast of Ukraine," Levytsky said. "And it will not be considered a violation of the border until Russian sailors stand on the Ukrainian land. So, this is how Moscow treats the situation," TSN reported.
The international community won't be able to help Ukraine, as during Leonid Kuchma's presidency, Ukraine and Russia signed an agreement that all disputes in this sea should be resolved exclusively at the bilateral level.
Read alsoUkraine's direct losses from Kerch bridge construction estimated at US$19 mln per year
Thus, Ukraine itself did everything not to let itself stop the construction of the Crimean Bridge. Ukraine de facto gave away the Sea of Azov in September 2003, when the Tuzla conflict occurred. Russia blocked part of the Kerch Strait with a dam and made Ukraine recognize the de-facto rights of Russia to the entire Sea of Azov. Later, it was used as the legal basis for the construction of the Kerch Strait Bridge.
As UNIAN reported earlier, coast guard ships of the Russian FSB's Border Service and the Russian Navy's Black Sea Fleet in the Sea of Azov have stepped up their inspection of Ukrainian ships. In April this year, the Ukrainian army's headquarters warned Ukrainian fishermen about possible provocations by the Russian Federation, which could result in the detention of Ukrainian fishing vessels. The Ukrainian military did not rule out preparations for similar provocations in the Black Sea.