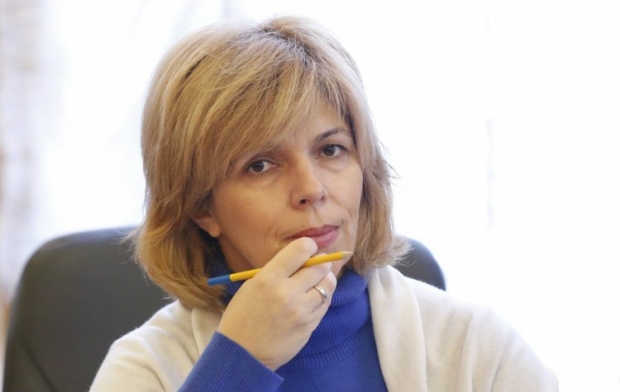 Photo from UNIAN
Ukrainian deputy Olha Bogomolets has pledged her support for the all-women international convoy which raises awareness for women imprisoned by the Bashar al-Assad regime in Syria.
In an exclusive interview with Anadolu Agency, Bogomolets said that her participation at the convoy helped raise awareness in her country and showed the mothers of victims in Ukraine's eastern part that they are not alone.
The international Conscience Convoy, which calls itself the "voice of oppressed women in Syria," on March 6 embarked on a three-day journey with 55 buses from Istanbul that ended in Hatay, near the Syrian border. The final rally was attended by over 10,000 women to mark International Women's Day.
Read alsoMike Pence: Further use of chemical weapons in Syria will mean a "price to pay" – media
Women from over 50 countries including Syria, Ukraine, Chile, Palestine, Iraq, Britain, East Turkestan, Brazil, Malaysia, Pakistan, Kuwait and Qatar addressed the large crowd at a fairground in Antakya, Hatay.
The convoy included women from all creeds and professions such as civil representatives, lawyers, academics, artists, athletes and housewives.
The Ukrainian deputy also participated in the Conscience Convoy.
"I came to support Syrian women, children and all people in the world who are suffering because of violence," she said.
More than 6,700 women – over 400 of them young girls – are still living in prisons run by the Assad regime forces, according to a statement by the Conscience Convoy.
Bogomolets, who is also a doctor, said that 16 young men died in her arms during the conflict in the eastern part of Ukraine.
"That's why I have a very strong feeling of support for those people who are suffering because I know what it means when no one is replying, when no one is hearing, when the whole world is doing nothing while people are dying," she said.