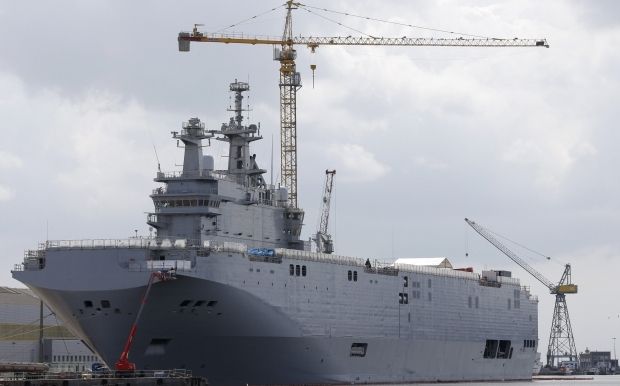 REUTERS
"Russia will act in line with the contract. If France does not deliver the ships, we will sue and impose penalties. The behavior of the Russian side is strictly regulated by the contract we signed," Borisov said.
As reported earlier, on Tuesday, the press service of the Elysee Palace issued a statement by French President François Hollande on the issue of the Mistrals.
"Paris is not ready to hand over the first of two Mistrals to Moscow, ordered by the Russian side in 2011, with regard to events in Ukraine," the statement read.
As reported at the Elysee Palace, Hollande recommended postponing the study of a request for the necessary permits for the export of the first Mistral-class amphibious assault ship, named the Vladivostok, until he gives further orders.