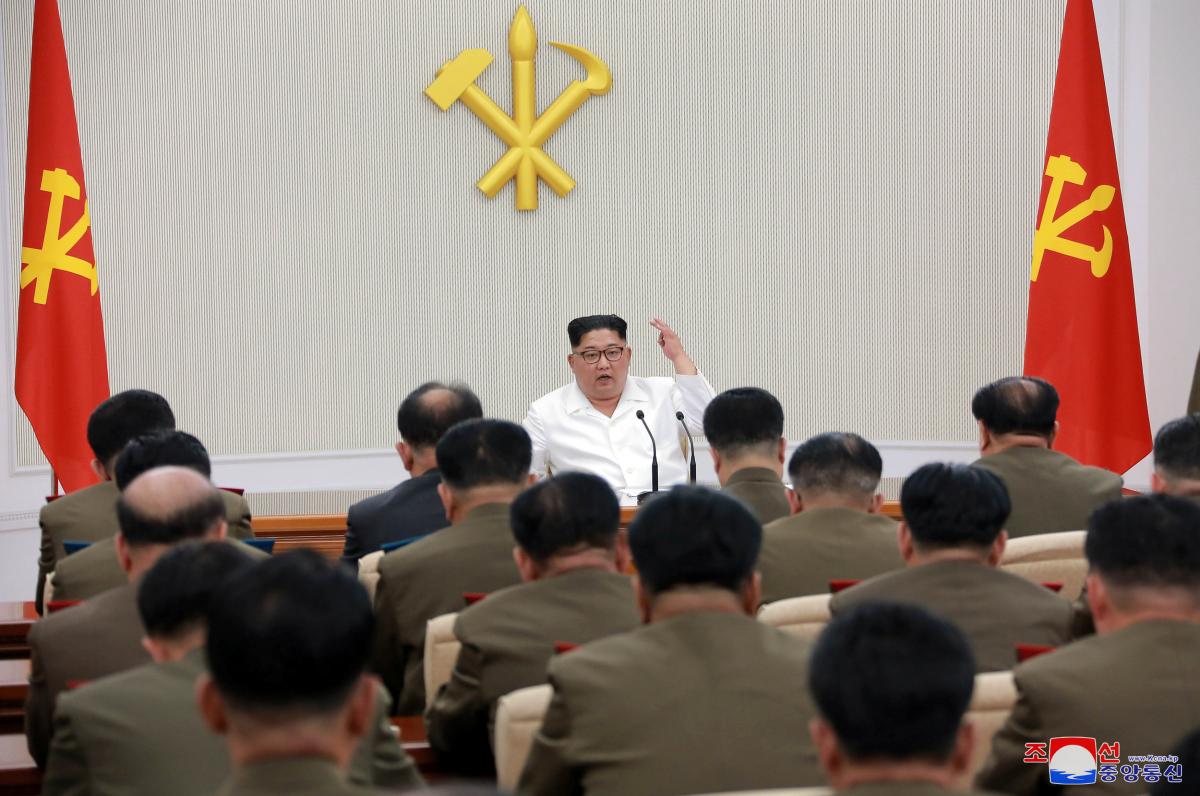 REUTERS
North Korea's top three military officials have been removed from their posts, a senior U.S. official said, a move analysts said on Monday could support efforts by the North's young leader to jump-start economic development and engage with the world.
Kim Jong Un is preparing for a high-stakes summit with U.S. President Donald Trump in Singapore on June 12, the first such meeting between a North Korean leader and a sitting U.S. president, as reported by Reuters.
Read alsoKim Jong-un willing to meet with Putin - media
The U.S. official, who spoke on Sunday on condition of anonymity, was commenting on a report by South Korea's Yonhap news agency that all three of the North's top military officials were believed to have been replaced.
The U.S. official did not identify the three ousted military officials.
Citing an unidentified intelligence official, Yonhap earlier said No Kwang Chol, first vice minister of the Ministry of People's Armed Forces, had replaced Pak Yong Sik as defense chief, while Ri Myong Su was replaced by his deputy, Ri Yong Gil.
North Korean state media previously confirmed that Army General Kim Su Gil had replaced Kim Jong Gak as director of the KPA's General Political Bureau.
The United States is seeking a negotiated end to North Korea's nuclear weapons program and U.S. officials believe there was some dissension in the military about Kim's approaches to South Korea and the United States.