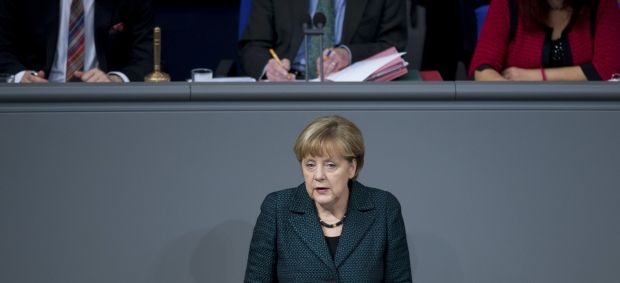 REUTERS
"Russia's behavior threatens the European peace order and violates international law," she said.
"The goal of Germany and the EU is to ensure the territorial integrity of Ukraine, which is capable of making its own decisions about its own future," she added.
As reported earlier, Merkel said she would support more sanctions against Russia if Moscow does not take any actions to resolve the crisis in Ukraine.