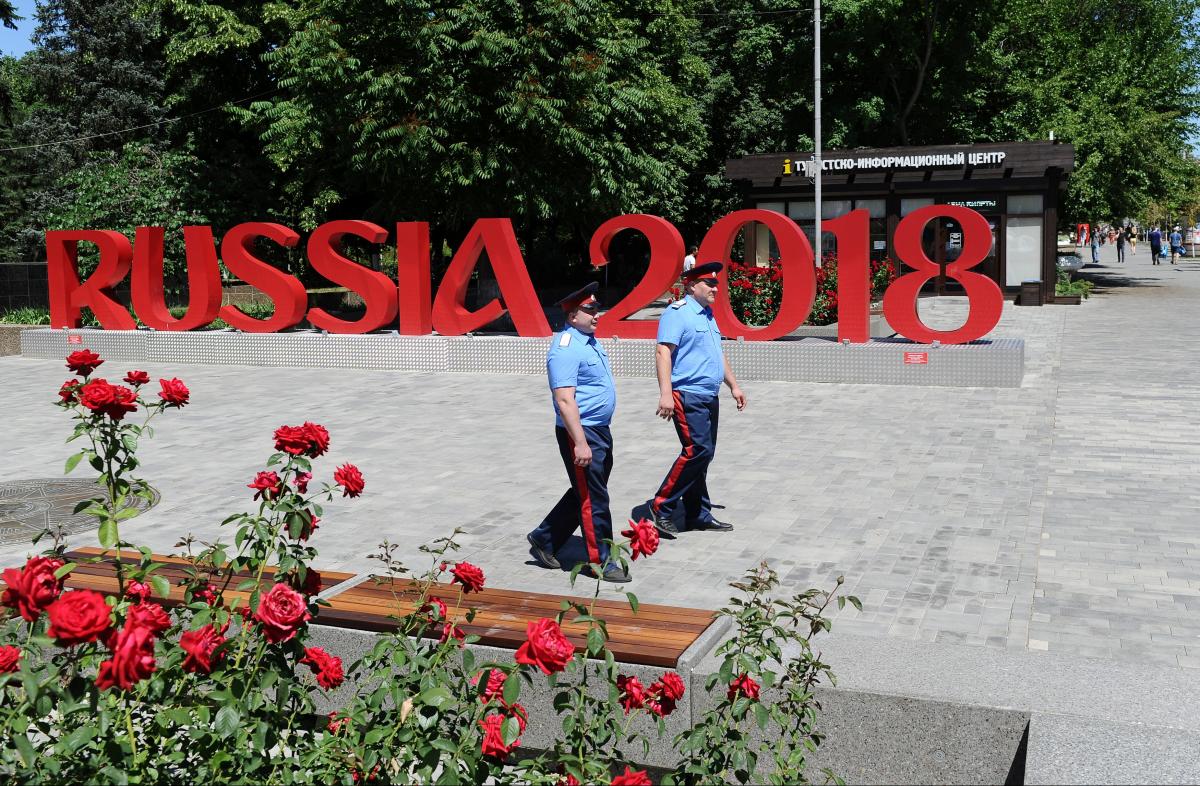 REUTERS
The government of Australia is steering clear of the World Cup, deciding against sending an official delegation to the tournament hosted in Russia.
The fraught and frosty relationship between the two nations, at opposite ends of the geopolitical spectrum, means Australia effectively joins the United Kingdom in a state boycott of the tournament, according to ESPN.
The opening match and final of each World Cup are usually richly attended by heads of state and government representatives, becoming informal negotiating events.
Foreign Minister Julie Bishop briefly touted the possibility of a boycott of the tournament in March, quickly clarifying that she was referring to a governmental boycott.
This week, she confirmed to AAP there will would be no Australian representatives traveling to Russia.
Read alsoBloody Russia: World Cup 2018 host in series of powerful posters
"The Australian Government will not interfere in the decisions of the Football Federation of Australia in relation to the World Cup," Bishop said. "The Australian Ambassador to Moscow will attend the Socceroos games."
Australia has regularly protested against Russian human rights abuses and international law breaches, including the 2014 annexation of Crimea from Ukraine.
Last month, Bishop accused the Russian government of "direct involvement" in the downing of Malaysian Airlines flight MH17, also in 2014, which killed 38 Australians.
The foreign minister has also requested talks with Vladimir Putin's government, seeking compensation for families of the victims.
While these issues are firmly on the mind of the Australian Government, and many fans heading to the world's biggest sporting event, FFA and the Socceroos are eager not to be implicated.
The prevailing view from FFA is that those questions aren't something that should see Australia – or any of its players – withdraw, and there is no genuine push from any corner to do so.
An FFA spokesperson said it supported FIFA's "recognition of the importance of human rights and non-discrimination."
"FFA also has an explicit obligation as a FIFA member to take part in FIFA competitions. We believe that events like the World Cup highlight diversity, tolerance and international cooperation," the spokesperson said.
"That is why FFA is looking forward taking its place among the 32 nations at the World Cup finals and representing Australia."
AAP asked several Socceroos in Bert van Marwijk's squad whether they held concerns over playing at a World Cup in Russia given its human rights record. Some expressed private concerns, some didn't have an interest in global affairs, others shrugged.
Some complained at being asked the question and none were prepared to speak publicly, eager to keep the focus on football as they prepare to step out on the game's biggest stage.