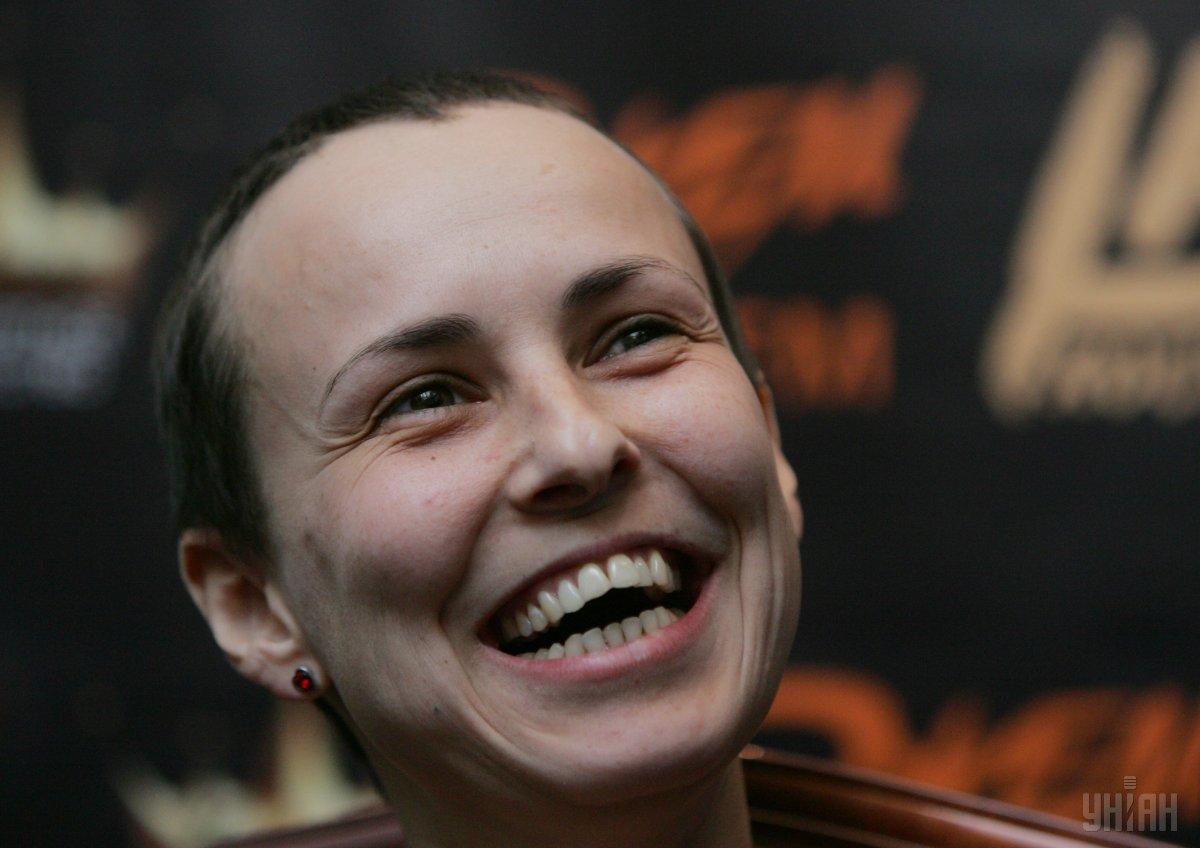 Photo from UNIAN
A well-known Russian singer says FIFA barred her from performing at the World Cup because of her support for Russia-backed rebels in eastern Ukraine.
Julia Chicherina published what she says is a letter from FIFA objecting to "military topics" in the video for her song "On The Front Line," which featured Chicherina singing with armed men in rebel uniforms, FOX Sports reported.
Chicherina was scheduled to perform on June 15 at a FIFA "fan zone" in the World Cup host city of Rostov-on-Don, close to the Ukrainian border, but said "I've been officially banned."
Chicherina likened FIFA to "Banderites," supporters of the World War II-era Ukrainian nationalist Stepan Bandera, whose troops collaborated with Nazi forces. She also suggested the "Ukrainian surname" of one FIFA employee was suspicious.
The World Cup is distracting Russia from aiding the separatist cause in eastern Ukraine, Chicherina claimed.
"Many people in Donbas," she said, using another term for the region, "consider that Russians aren't coming to help their people because of this football bacchanalia."
Read alsoAustralian government joins U.K. in state boycott of World Cup in Russia – media
Chicherina's manager, Oleg Gegenfeld, told The Associated Press she wouldn't necessarily have performed military songs. "I've always said with the track list that you can reach an agreement on which songs get sung," he said. "It's no problem."
Chicherina was a popular mainstream pop singer in the early 2000s in Russia but has recently focused on campaigning for rebel groups in eastern Ukraine, and has regularly performed in rebel-held territory. Russian media reported last year she received a passport from the unrecognized statelet of the Luhansk People's Republic.
Asked about Chicherina's statement, FIFA says "the game should be neutral in matters of politics and its associated events shall not be used by associations, players, fans or any other individuals as a platform to share political statements."