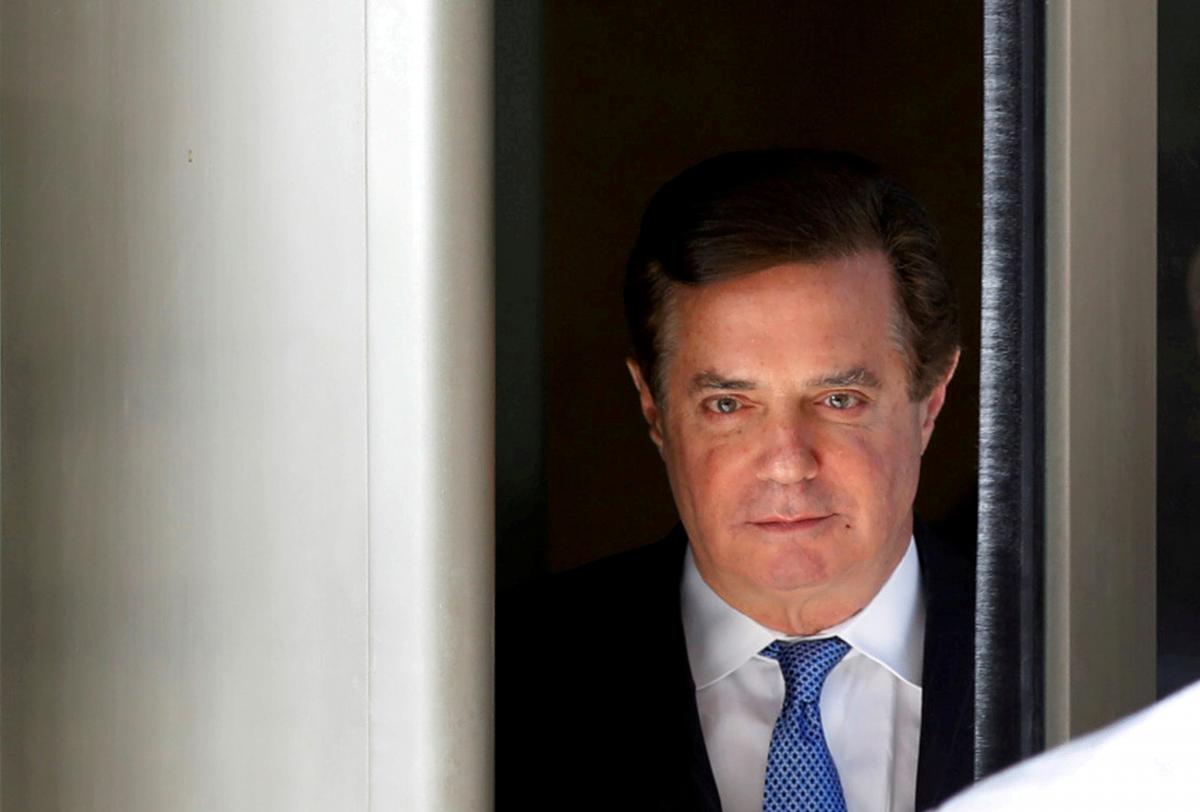 REUTERS
U.S. Special Counsel Robert Mueller strengthened his case against Donald Trump's former campaign chairman Paul Manafort with new charges filed Friday.
He also stoked intrigue by adding a new name to his indictment against Manafort -- a longtime Manafort associate who prosecutors have said has ties to Russian intelligence, according to Bloomberg.
The superseding indictment Mueller's team filed in Washington builds on their previous allegations that Manafort did illegal lobbying work for Ukraine and laundered millions of dollars in proceeds. The U.S. is now charging Manafort and the associate, Konstantin Kilimnik, with obstructing justice and conspiring to get potential witnesses to lie about lobbying work they'd done for Ukraine. Each of the two charges carries a maximum sentence of 20 years in prison.
That brings the number of people Mueller has charged in his probe of election meddling to 20. Five have pleaded guilty. The latest obstruction charges bolster Mueller's case by laying out the argument that Manafort had corrupt intent to hide his activities, according to former prosecutors.
He may also signal that he has another card to play. There's no indication that Kilimnik is in the U.S. or would travel to face charges there. So indicting such a person may be part of a larger strategy, said Michael Koenig, a former Justice Department prosecutor now at Hinckley, Allen & Snyder.
Read alsoReuters: Manafort attempted to tamper with potential witnesses: U.S. special counsel
"The charge alone against a guy who isn't here and who they may never get doesn't seem to have much value," Koenig said. "It suggests it may be a chess move -- the consequences of which are yet unknown to everybody except Bob Mueller."
Kilimnik, who was born in eastern Ukraine and took up Russian citizenship after the collapse of the Soviet Union, studied English and Swedish at the Military Institute of the Russian Ministry of Defense in Moscow, which is a training ground for interpreters who work for Russia's military intelligence agency. After working in Moscow as an interpreter for the International Republican Institute, a Washington-based organization, he helped Manafort lobby for pro-Russian politicians in Ukraine.
Before Kilimnik was identified by name in charges on Friday, he had made multiple appearances in Mueller's filings as an unidentified intermediary for Manafort. In some of those earlier filings, Mueller made references to a Manafort associate in Ukraine with ties to Russian intelligence. In one, Mueller cited an FBI assessment that those ties continued into the 2016 election.