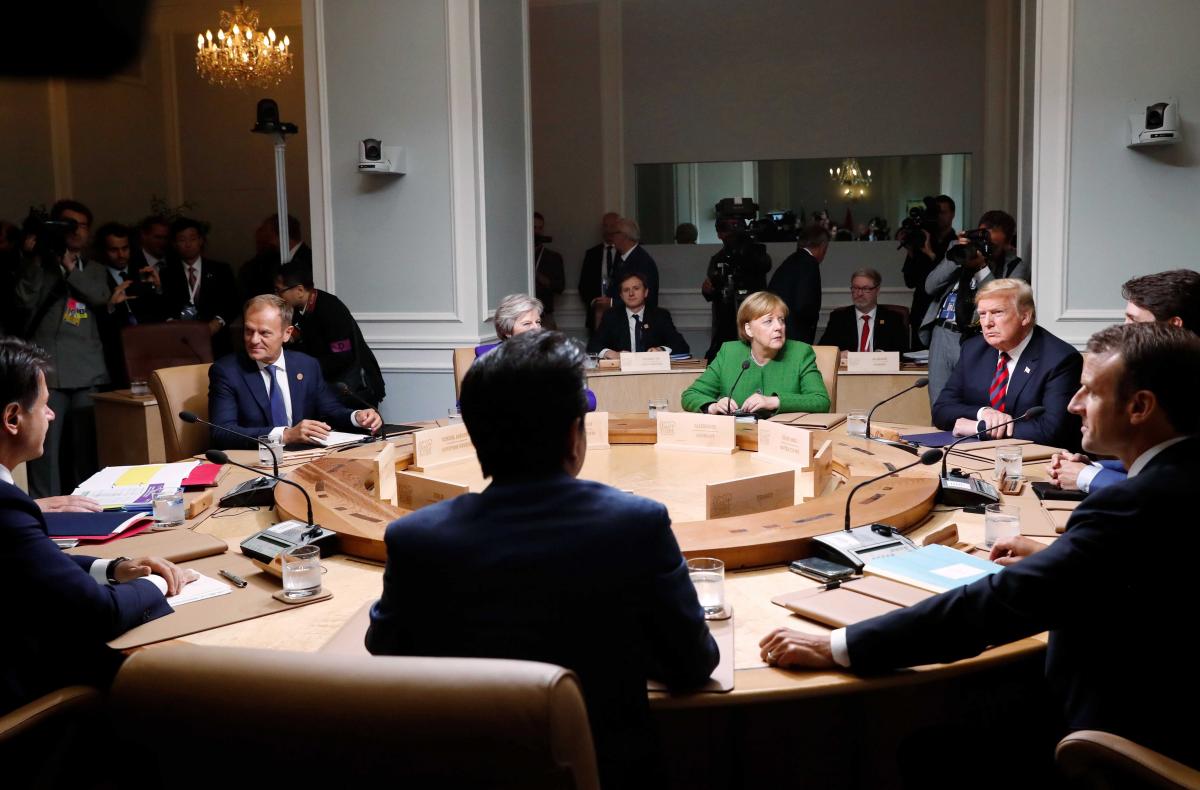 REUTERS
G7 countries have agreed to a "rapid and unified" response to hostile actions by Russia.
Leaders of the seven richest nations vowed to send a "strong message" that interference by Russia and other foreign states will "not be tolerated," British Prime Minister Theresa May said, according to SkyNews.
Under plans agreed by the UK, US, France, Germany, Canada, Italy and Japan, there will be greater coordination to respond to threats including cyberattacks and other breaches of international rules.
May also pushed for action to tackle Russian "dirty money" and work to curtail the movement of Moscow's spies.
And the British PM urged other countries to support giving the chemical weapons watchdog the power to identify states responsible for attacks such as the poisoning of Sergei Skripal and his daughter Yulia.
May said: "There is no doubt that foreign interference in our democratic institutions and processes, and other forms of hostile activity, pose a strategic threat to our shared values and interests.
Read alsoMcCain slams Trump for calls to let Russia back in G7
"Calling out malicious activity helps to end hostile states' false sense of impunity, demonstrates our awareness of their activity, and underlines our unwavering willingness to defend ourselves."
The G7 countries have agreed to share information between themselves to thwart foreign meddling in elections in their countries.
They have also committed to working with internet service providers and social media companies to tackle the issue.
"Foreign actors seek to undermine our democratic societies and institutions, our electoral processes, our sovereignty and our security," the G7 leaders said in a statement.
European leaders also say Russia's return to the G7 cannot happen unless substantial progress is made to resolve "problems" in Ukraine, thus rejecting Donald Trump's call to reinstate Russia to the group.
German Chancellor Angela Merkel said: "We are in agreement that a return of Russia to the G7 cannot happen unless substantial progress is made in terms of the problems with Ukraine."