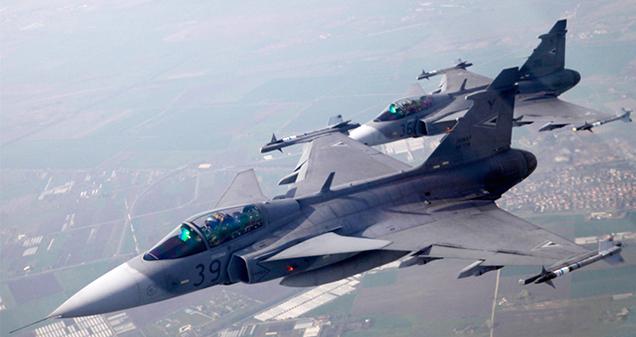 honvedelem.hu
Overnight Sunday, June 10, fighter jets of Hungarian Air Forces took from their base for an interception mission in the area of the settlement of Beregdaroc located near the border with Ukraine.
According to a report published on the website of the Hungarian Armed Forces, the incident involved the violation of the country's airspace by an unidentified aircraft.
Read alsoU.S. pushes NATO to ready more forces to deter Russian threat
It is noted that the Hungarian jets shot out infrared traps in a warning move. After a while, the violator aircraft, which is reported to have been a light plane, left Hungary's airspace in Berdegoroc.
The model of the aircraft and the country of its registration have not been specified.