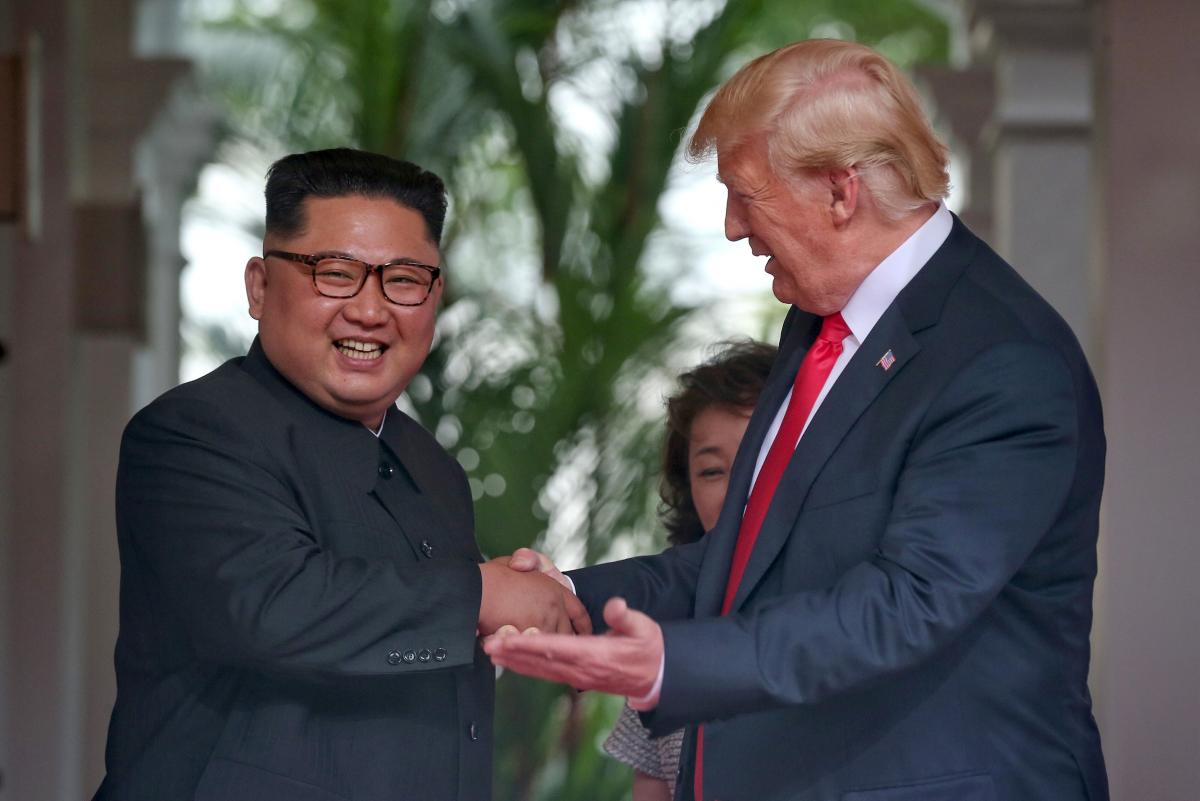 REUTERS
Donald Trump and Kim Jong-un have become the first sitting U.S. president and North Korean leader to meet, an unprecedented development after a year of exchanging threats.
The pair shook hands at a luxury hotel in Singapore's Sentosa island before proceeding to talks, the BBC reported.
Mr. Trump said "a lot of progress" was made, and said he would soon attend a signing ceremony with Mr. Kim.
Read alsoCNN: Trump arrives in Singapore ahead of historic N. Korea summit
They have been discussing defusing tensions and nuclear disarmament.
However, it is unclear what document the two leaders would be signing.
Analysts are split on what the summit will achieve. Some see it as a propaganda win for Mr. Kim, others a potential path to peace.
From Washington the group includes U.S. Secretary of State Mike Pompeo and security adviser John Bolton, and on Pyongyang's side, Mr. Kim's "right-hand man" and former spy chief Kim Yong-chol, and foreign minister Ri Yong-ho.
The one-on-one discussion lasted less than 40 minutes and as Mr. Kim is due to leave Singapore at 14:00 local time (06:00 GMT), there is some doubt over the level of detail that may be contained in any final statement.
It's unclear what we can expect from here but reports yesterday suggested that negotiators were far from an agreement that would mark a significant shift.