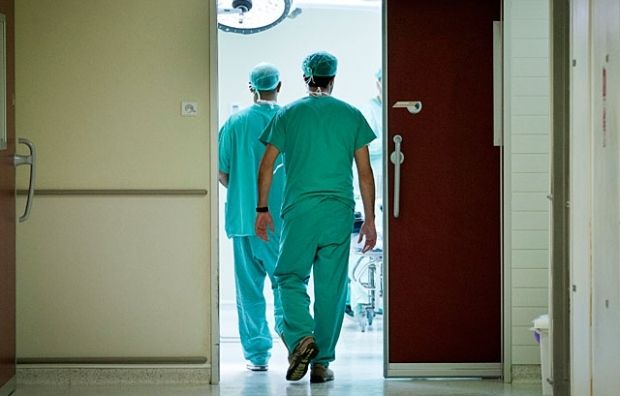 newsru.co.il
The Polish edition OKO.press has appealed to the Commission of the Sejm on Ethics of Deputies with a complaint against Deputy Marshal of the Sejm Stanislaw Tyszka (member of "Kukiz'15") over the official's comment to on one of TV channels about medical staff from Ukraine working in Poland.
Tyszka expressed the opinion that due to the employment of allegedly "less qualified" medical workers from Ukraine, more people are dying in Polish hospitals, the Ukrainian news outlet Yevropeiska Pravda said.
The Ukrainian embassy demanded an apology from Tyszka for "a xenophobic and primitive attempt to shift blame on foreigners."
"Deputy Marshal Stanislaw Tyszka, Doctor of Arts, lawyer and philosopher, remains silent. Despite repeated attempts, we never managed to get any comments from him. He did not respond to the statement of the Ukrainian embassy," the complaint says.
Read alsoDW: Poland busts Russian 'hybrid warfare' ring
It is noted that Tyszka did not publish any evidence of his allegations against nurses or doctors from Ukraine. There is also a statement of the Ministry of Health of Poland, which assures that they are not aware of a single case where a patient died as a result of medical error or lack of professional skills by a Ukrainian nurse.
"The statements of Marshal Tyszka contradict the truth, and, therefore, are a violation of the principle of integrity, which deputies should follow, as stated in Article 5 of the Sejm Resolution of July 17, 1998. Groundless accusations of Ukrainian medical personnel claiming their actions cause death to Polish patients, which is even worse, are a violation of dignity of Ukrainian nationals in Poland," the statement says.
The publication requires to urgently address the statement in accordance with the regulations of the Commission.
Read alsoOver 500,000 Ukrainians visit EU since visa free travel launch – border guards
"Moreover, Tyszka seems to be ignoring the problem. He does not respond to our enquiries via e-mail, Twitter or Facebook. Representatives of Kukiz'15 in Parliament also fail to react. According to our information, Tyszka did not reply to the Ukrainian embassy either. Apparently, he is not going to apologize or take back his words," the journalists added.
According to the Polish Council of Nurses and Midwives, only 82 nurses and eight midwives from Ukraine worked in the country in early 2018.
To get a job in medical institutions in Poland as a nurse and other medical professions is possible only after obtaining an official permit.