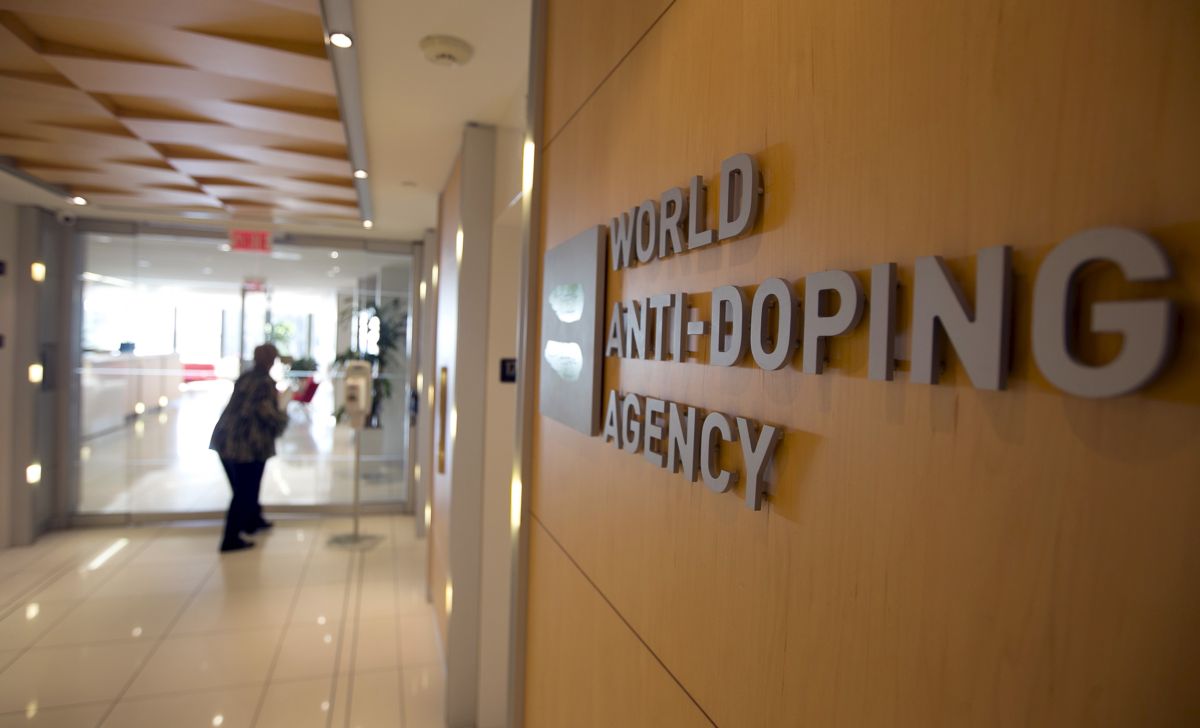 REUTERS
Travis Tygart, the influential U.S. Anti-Doping Agency chief executive, has warned that it would be "naive" not to think that hosts Russia could violate anti-doping rules again during the World Cup.
Tygart also questioned why FIFA had awarded Russia the tournament when it is still considered non-compliant by the World Anti-Doping Agency after evidence was unearthed of its state-sponsored doping program including at the 2014 Winter Olympics in Sochi, according to The Guardian.
"Russia should not be hosting the World Cup because they have clearly violated the rules," Tygart told the Guardian following a meeting of 17 national anti-doping organizations hosted by UK Anti-Doping in London. "A lot of people here are really frustrated by it. And while it is too late in the game to do anything about it, ultimately it sends a very bad message to clean athletes."
Russia ignored four requests to inspect anti-doping lab, says WADA.
In December 2016 the McLaren report found that more than 1,000 Russian athletes in 30 sports had been part of state-sponsored doping program, including footballers. Seven months earlier, the Russian whistleblower Grigory Rodchenkov revealed how his country's athletes had their urine samples manipulated at the 2014 Winter Olympics to avoid positive tests.
Read alsoCrimea is Ukraine: The Times apologizes for "mistake" following World Cup map confusion
When asked if he worried about a repeat of Sochi, Tygart responded: "Unfortunately the weak and political decisions that the International Olympic Committee and WADA made in dealing with Russia has caused a lot of people to ask that question. We can't be naive when it looks like you can steal and not be held accountable."
Tygart also raised the possibility that Russian hackers Fancy Bears, which he described as "a unit of the Russian government", could be active during the World Cup. And he said that athletes in some sports were worried about competing in Russia at all because of the possibility of "false positive" doping tests.
"The IOC is pushing to draw a line under the Russian doping scandal," said Tygart. "That would be a total disaster and if WADA allows it to happen, without the Russians meeting the roadmap, it will be a devastating blow to its credibility. I think people are genuinely concerned that is going to happen and it has the appearance of a total set up. If possible the IOC will allow it to go away. So it is incumbent on everyone who agrees that clean sport matters, to ensure that it doesn't."
Read alsoBloody Russia: World Cup 2018 host in series of powerful posters
Tygart also called for WADA's funding model to be changed so that it is no longer funded half by the IOC and half by governments, and said he supported a levy on broadcast rights instead. "Unfortunately Wada is really doomed to fail in its current structure unless it has pretty significant changes that makes it free from the conflict of interest - and those who have an interest not to promote clean sport," he added.