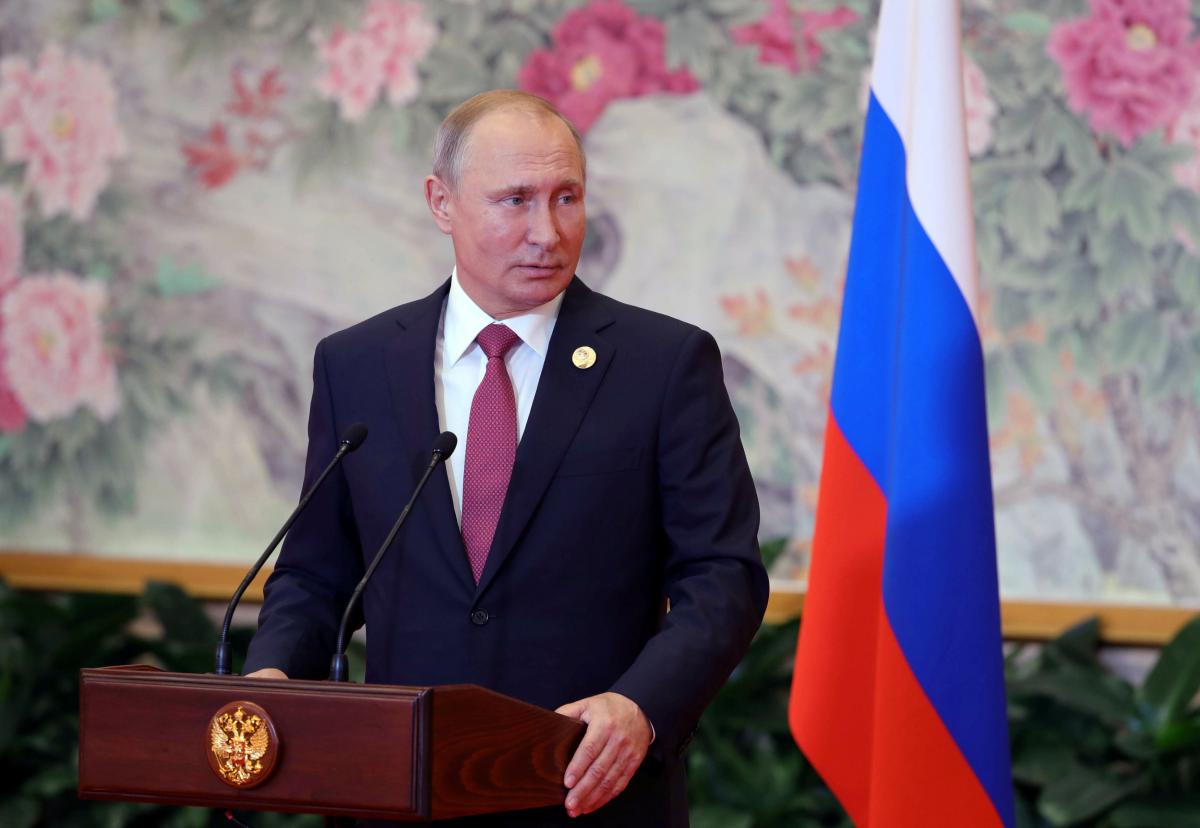 REUTERS
Russian President Vladimir Putin has signed decrees to add names of certain Ukrainian cities, in particular Lviv, Nizhyn and Zhytomyr, to the "honorific names" of certain regiments and divisions of the Russian army.
Relevant documents were published on Russia's official portal of legal information, the Russian news outlet RBC reported.
The decrees say that the honorific names have been assigned to various military units "in order to preserve glorious military historic traditions, educate the servicemen in the spirit of devotion to the Fatherland and fidelity to military duty."
The decrees were signed by Putin on June 30, 2018, and have already entered into force. Thus, the 6th tank regiment of the Russian Army is now bearing the honorific title of the "Lviv Guards," the 68th tank regiment of the "Zhytomyr-Berlin Guards," and the 163rd tank regiment of the "Nizhyn Guards."
Read alsoEstonia's defense chief: Russia would intervene militarily in Belarus if needed
The names of the Ukrainian cities were included in the honorific names of the regiments in memory of the participation of the units in the liberation of those cities during the Great Patriotic War (World War II).
In particular, the honorary name "Zhytomyr" was assigned to the 93rd separate tank brigade, on the basis of which the 68th regiment was later created "to commemorate the victory and distinguished service in the battles for the liberation of the city of Zhytomyr." The order on this was signed by the Soviet supreme commander-in-chief, Joseph Stalin, way back on January 1, 1944, but after the collapse of the Soviet Union, the 68th regiment was disbanded, however, it was formed again in 2017.
Some military units of the Russian army were also given honorific titles that incorporate names of Belarusian cities: Vitebsk (the 90th Vitebsk-Novgorod guards tank division), Kobrin (the 856th Kobrin guards self-propelled artillery regiment), Slonim (the 102nd Slonim-Pomerania motorized rifle regiment), as well as the name of the capital of Poland (the 381st Warsaw Guards Artillery Regiment). In addition, the name of the 400th self-propelled artillery regiment was extended with the honorific title "Transylvania," the 144th motorized rifle division with the "Yelnya Guards," the 150th motorized rifle division with "Idritsa-Berlin," and the 933rd anti-aircraft missile regiment with "Verkhnedneprovsky (Upper-Dnieper)."