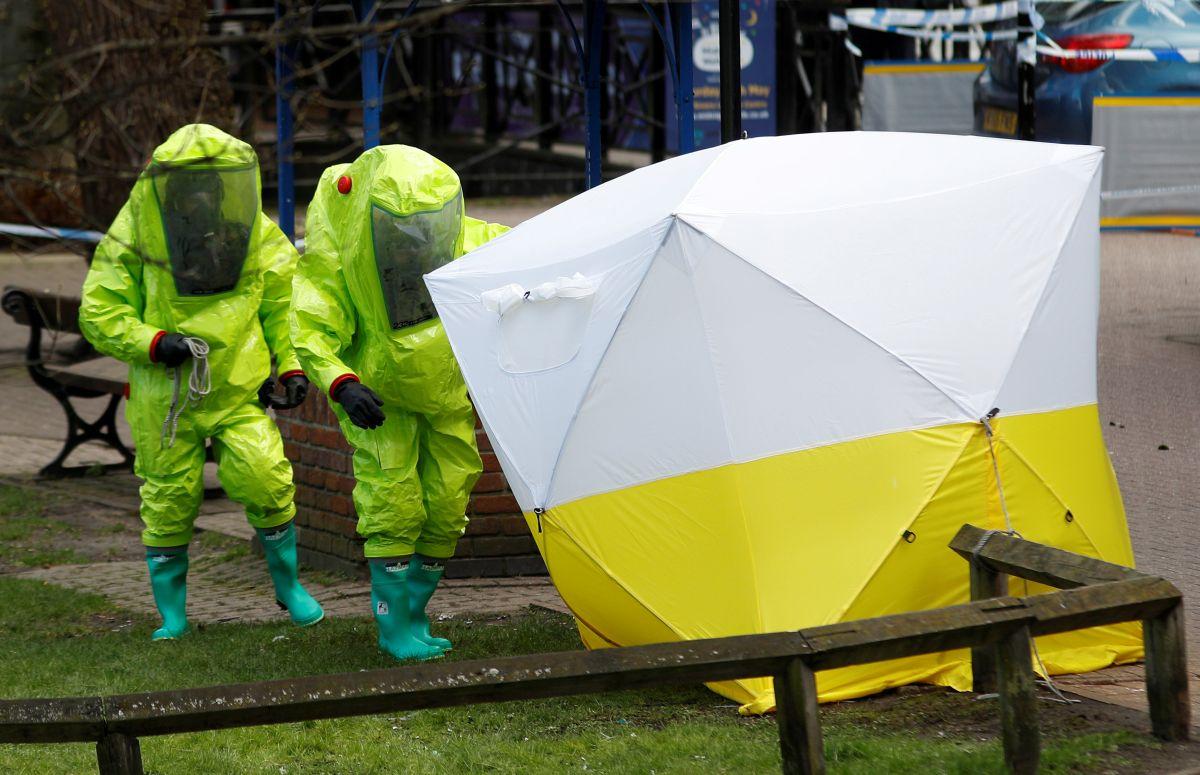 REUTERS
A two-man hit team led the Salisbury nerve agent attack on Sergei and Yulia Skripal, Scotland Yard believes.
The pair are thought to have left the UK the next morning after carrying out the attempted assassination on behalf of the Kremlin, according to The Sun.
They are now thought to be back in Russia and under the protection of President Vladimir Putin. Met anti-terror cops and spooks have spent weeks hunting the hitmen who targeted ex-Russian double agent Skripal and his daughter Yulia with deadly Novichok nerve agent.
And they are now convinced they have made a huge breakthrough.
Read alsoRussian poisoning victim Yulia Skripal declines Russia Embassy's offer of help
The inquiry is thought to be focusing on at least two key "persons of interest" - almost certainly with close ties to Russia.
But both are believed to have fled the UK within 24 hours of the bungled assassination on March 4.
Sources last night said investigators were determined to bring a criminal case against those responsible.
One said: "The ultimate aim has always been to bring them to justice.
"Obviously if they're no longer in the UK, it makes it much more challenging." It is thought highly unlikely officials will make any major announcement in the coming days about the fast-moving probe.
Earlier this month Scotland Yard set out the scale of their investigation, revealing how 2,300 exhibits had been seized and 4,000 hours of CCTV scanned.
But there was no mention of any suspects in the force's 879-word statement.
In April reports suggested key suspects had been identified.
Yet the authorities quickly played those down.
Sergei, 66, and Yulia, 33, were left fighting for their lives after being poisoned by Novichok smeared on to the front door of Mr. Skripal's home.
Incredibly, both survived and are now being guarded round-the-clock as they recover.