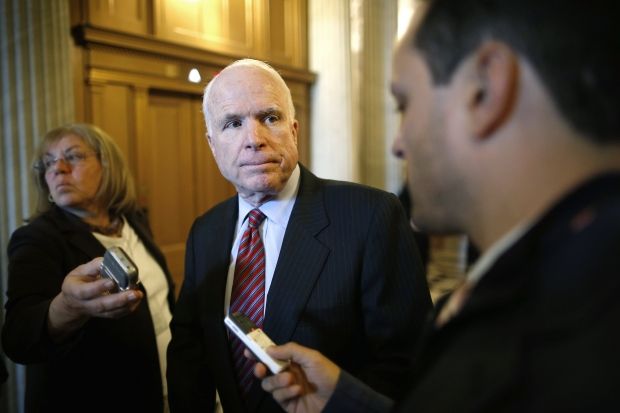 REUTERS
"I'm just glad our friends in Europe cancelled the pipeline that was going to go through Europe," he said.
Legislation introduced in June by McCain and four other U.S. senators would expedite the process of exporting American liquefied natural gas to U.S. allies, particularly in Europe, the report reads.
It was reported after Russian President Vladimir Putin announced the decision to scrap the South Stream pipeline project entirely that exports of Russian gas to the EU have fallen by a quarter.
Before the announcement of the termination of the pipeline project, the Russian government and, in particular, Russian President Vladimir Putin, urged the EU to unlock the South Stream construction because of alleged problems with gas transit through Ukraine. In addition, the Kremlin tried to put pressure on Bulgaria and Serbia so that they would continue building a gas pipeline on their territories.
As UNIAN reported earlier, the energy expert and former Bulgarian Ambassador to Russia Ilian Vassilev said that the real reason for cancelling the South Stream was Russia's economic situation and the drop in oil prices, which resulted a fall in the Russian currency.
Today the Central Bank of Russia declared the current exchange rate a threat to Russia's financial stability.