Juncker: Russia is strategic problem for EU
12:27, 05 December 2014
World
Russia is a strategic problem for the European Union, but it should become a strategic partner again, EU Commission President Jean-Claude Juncker said on Thursday after a meeting with Bulgarian Prime Minister Boyko Borisov in Brussels.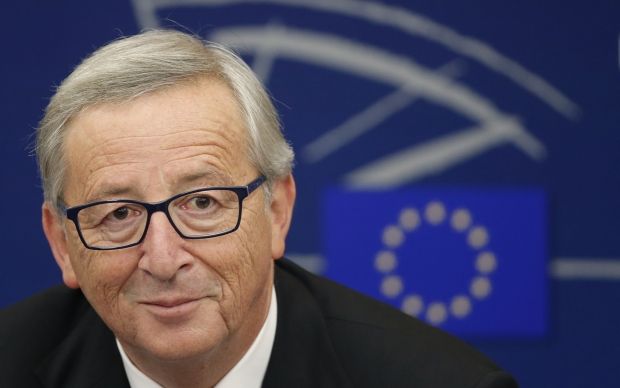 REUTERS
"Russia is a strategic problem today, but I hope that tomorrow it will be again a strategic partner. All that the European Commission can do to acheive this, it will do," Juncker said.
The relationship between the West and Russia has deteriorated since the annexation of the Ukrainian territory Crimea, with the West introducing sanctions in response first to Russia's annexation of Crimea, and then its destabilization of the east of Ukraine.
As UNIAN reported earlier, on March 16, 2014 a sham referendum on the status of the peninsula was organized in the Crimea and Sevastopol, which Russia used as justification for absorbing Crimea.
Ukraine, the European Union and the United States did not recognize the referendum, and said Russia had annexed Crimea.
Ukraine and the West have also accused Russia of sending arms and mercenaries to the Donbas, as well as deploying regular Russian troops in the east of Ukraine. Despite mounting evidence to support these claims, Moscow continues to deny all of them.
If you see a spelling error on our site, select it and press Ctrl+Enter