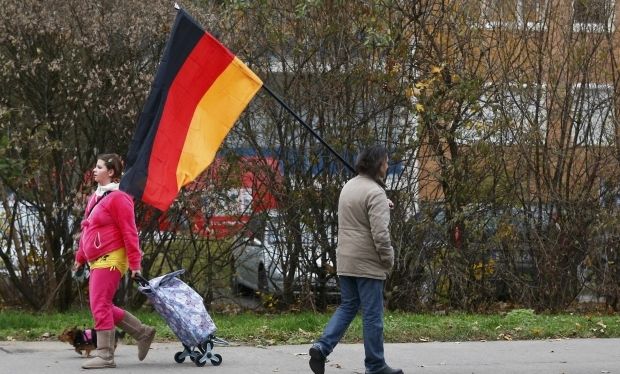 REUTERS
Some 61% of respondents have a positive attitude towards the tightening of policies on Moscow, according to a poll conducted by German research center Infratest dimap, which was commissioned by German television's ARD channel as part of its Deutschlandtrend project.
However, the majority of respondents are skeptical that Western sanctions will affect Russia's actions, with 66% having this opinion. However, a total of 54% consider the policy to be correct.
In addition, only one in four respondents, or 26%, approves of Ukraine joining NATO. At the same time, 40% said that NATO should take on more responsibility in the Ukrainian conflict. Three months ago, this opinion was held by 56% of respondents.
In addition, over the last three months, Germans have become more aware of the concerns of Russia.
A total of 51% of respondents said that they could understand the concerns of Russia over the actions of the West – a figure up by 10% compared to September. The general attitude towards Russia has improved, but still remains low. Only 20% of respondents believe that Russia is trustworthy, and another 76% believe that Moscow cannot be trusted.
The poll questioned a total of 1,002 people eligible to vote in Germany.