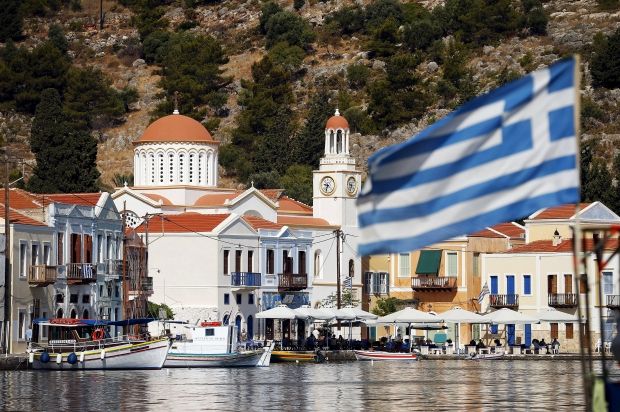 REUTERS
The Greek government has decided to expel two Russian diplomats, and ban the entry into Greece of two more, accusing them of intrusion into domestic affairs and illegal acts against Greece's national security.
More specifically, Athens is accusing the Russian diplomats of efforts to extract and circulate information, and to bribe Greek state operatives, which have failed, Ekathimerini has learned.
The case brings to the forefront the tension that seems to have been brewing between Athens and Moscow over the last two years, for reasons that have to do with regional security.
According to high-level Greek diplomatic sources, Athens is calling for the immediate expulsion of two personnel, including the Russian Embassy official Victor Yakovlev, and the expulsion of two more.
The same sources note that the initiative follows numerous coordinated efforts to expand Russian influence in Greece including, among others, the activities of the Imperial Orthodox Palestinian Society.
Despite this latest development, the same sources note that Greece continues, in line with its long-standing policy, to want good cooperative relations with Russia and to promote friendship between the two peoples, but they add that this can only be the case if both countries respect each other's sovereignty.
They also point to the careful stance Greece took in the Skripal affair when it did not follow other Western countries that expelled Russian diplomats, a position that was welcomed by Moscow.
Read alsoU.S. Europe commander: Balkan region facing increased meddling from Russia – media
The same sources note that despite the efforts by the Greek government to keep relations with Russia on a good level, lately various circles that are connected to Russian interests have been meddling in Greek domestic affairs.
Through monetary rewards they are trying to influence municipalities, metropolitans in the Greek Orthodox hierarchy, and to gain influence in Mount Athos.
They point to the effort by Russia to intervene in a sensitive domestic issue like the agreement between Greece and FYROM over the name, and by doing so negatively affect Greece's role in the Balkans.
Read alsoNATO tells Russia to stop meddling, in first talks since Skripal case - media
They add that the decision for the expulsions is confined to the specific four persons, and does not change the broader good intentions of Greece toward Russia.
They add that any "responsive moves" by Moscow will only lead to further deterioration of relations. At the same time they point to the fact that no member of the Greek diplomatic and consular services in Russia has behaved outside the strict lines of their mission.