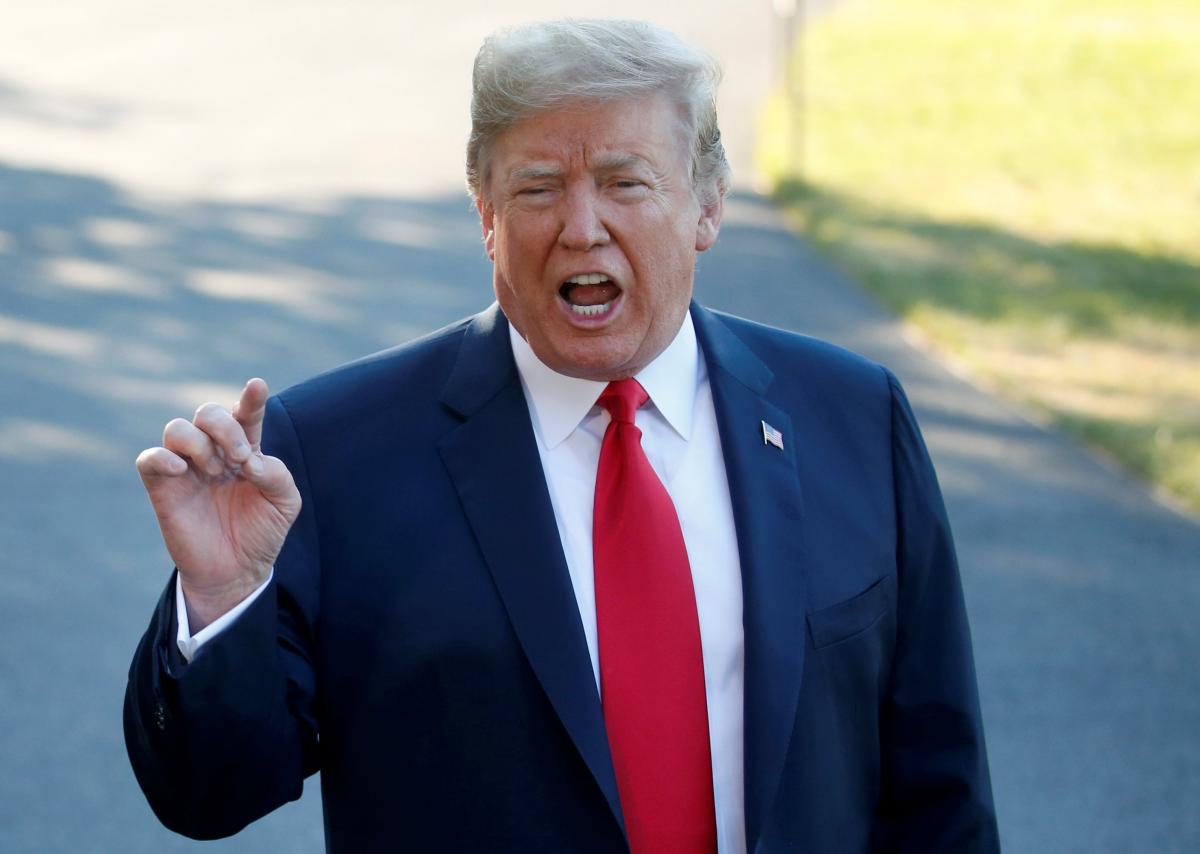 REUTERS
U.S. President Donald Trump has accused Berlin of being "a captive of Russia" for allowing a new Moscow-backed gas pipeline project, Nord Stream 2, to be built to northern Germany and attacked Chancellor Angela Merkel for failing to spend enough on Europe's defense.
The broadside was a repeat of grievances Trump has publicly aired against Germany in the past, but it came in the opening hours of a NATO summit on Wednesday that allies had hoped would be a demonstration of unity in the face of attempts by strategic adversaries to divide its members, the Financial Times reports.
Speaking alongside Jens Stoltenberg, secretary-general of NATO, Trump said Germany was a "rich country" that could increase military spending "immediately", adding it was an "inappropriate" situation that the U.S. would no longer tolerate.
"Germany is a captive of Russia . . . it's something that NATO has to look at it," Trump said.
After Stoltenberg replied that NATO pushed for unity despite differences between members on occasions, Trump said: "How can you be together when a country is getting its energy from the country you want protection against? . . . They're just making Russia richer."
Read alsoReuters: Wary Ukraine wins U.S. assurances ahead of Trump-Putin summit
The U.S. has moved to impose sanctions on Russia over Nord Stream 2, which has angered Washington and some of its eastern European allies like Ukraine and Poland because it bypasses them to deliver Russian gas directly to Germany via the Baltic Sea.
The first Nord Stream pipeline was supported by then German Chancellor Gerhard Schroeder, who later became a senior executive at Russian gas giant Gazprom and is close to Russian President Vladimir Putin.
"It's very sad when Germany makes a massive oil and gas deal with Russia . . . We're supposed to be guarding against Russia and Germany goes out and pays billions and billions of dollars a year to Russia," Trump said. "We're supposed to protect you against Russia but they're paying billions of dollars to Russia and I think that's very inappropriate."