Paul Manafort moved to Alexandria jail, a past home to spies and terrorists - WP
11:40, 13 July 2018
World
The suspect has been moved, over his objections, to a new jail with a history of illustrious guests.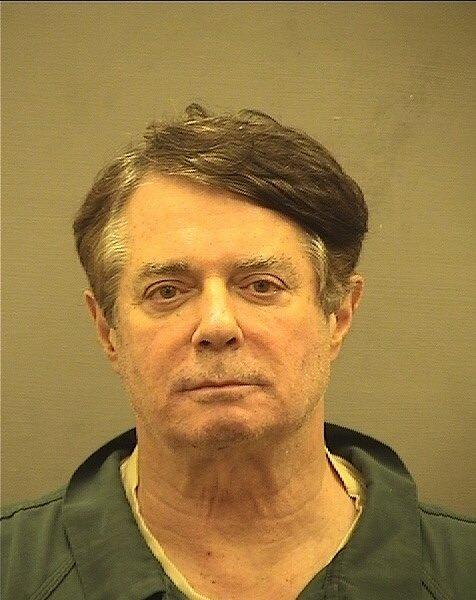 twitter.com/jaketapper
Officials confirmed the former Trump campaign chairman Paul Manafort was booked Thursday morning into the Alexandria Detention Center, where he is to be tried later this month on bank and tax fraud charges.
"Because he is a high-profile inmate, Mr. Manafort will be placed in protective custody which limits his interactions with other inmates," Alexandria's sheriff, Dana Lawhorne, said in a statement, according to the Washington Post. "Specific details about Mr. Manafort's confinement will not be made public due to security and privacy concerns."
Manafort, who is being prosecuted by the special counsel investigating Russian interference in the 2016 election, resisted being brought to Alexandria. In Northern Neck facility, where Manafort was held previously, he had a private phone and computer and did not have to wear a uniform, according to prosecutors. In Alexandria, there are no private electronics for inmates, and Manafort was wearing a green jumpsuit when his mug shot was taken Thursday.
His attorneys argued that they had safety concerns that made it preferable to keep him in the Northern Neck facility.
Read alsoRussian charged with Trump's ex-campaign chief is key figure – AP
"The professionals at the Alexandria Detention Center are very familiar with housing high-profile defendants including foreign and domestic terrorists, spies and traitors," U.S. District Judge T. S. Ellis III wrote in an order Wednesday. "All these defendants were housed safely in Alexandria pending their respective trials and defendant's experience at the Alexandria Detention Center will presumably be no different."
Among those spies was FBI agent-turned-Soviet mole Robert Hanssen. He was bumped to a smaller cell after trial to make way for Zacarias Moussaoui, the only person tried in a U.S. court for involvement in the Sept. 11, 2001, terrorist attacks.
Aldrich Ames and Harold James Nicholson, CIA agents who were convicted of spying for the Soviet Union, also were held in Alexandria. So was New York Times reporter Judith Miller after she refused to cooperate with prosecutors in a leak investigation. The extremist politician Lyndon H. LaRouche Jr. faced fraud charges while incarcerated in the jail.
Read alsoReuters: Manafort had $10 mln loan from Russian oligarch
Manafort was ordered to jail by a federal judge in the District of Columbia, where he faces charges stemming from his work for a Russia-backed political party in Ukraine. The longtime lobbyist was out on bond until June, when he was accused of asking people involved in the Ukrainian campaign to lie to investigators.
Manafort's attorneys have denied the tampering allegations and appealed his detention. A three-judge federal appeals court panel on Thursday denied Manafort's request to be released pending his appeal of his detention.
If you see a spelling error on our site, select it and press Ctrl+Enter