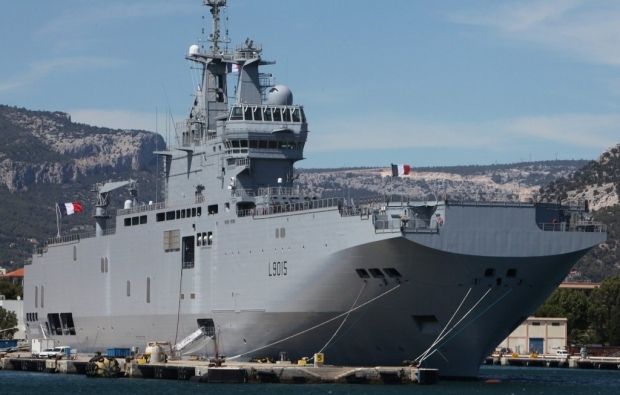 Photo from info-prom.com.ua
"Russian President Vladimir Putin did not discuss the situation with the Mistral-class helicopter carriers during his short meeting with French President François Hollande in Moscow's Vnukovo airport on Saturday, December 6," Ushakov said.
"The president says that Russia has accepted the situation concerning the ships, and it can agree to two options to resolve it: either the ships [should be delivered] or the money should be returned," Ushakov said.
"We will make no further claims. But of course, we hope that we will get back the money that we have paid for this contract," Putin said, according to Ushakov.
As reported earlier, the French media, with reference to its official sources, said that the Russian Federation intended to sue France and to impose punitive damages in proportion to total value of the contract.