U.S. Congressman compares Putin's attempt to grab Ukraine with Stalin policies
23:40, 19 July 2018
World
Commenting on the illegal annexation of Crimea by Russia, he noted the peninsula's strategic importance for Vladimir Putin.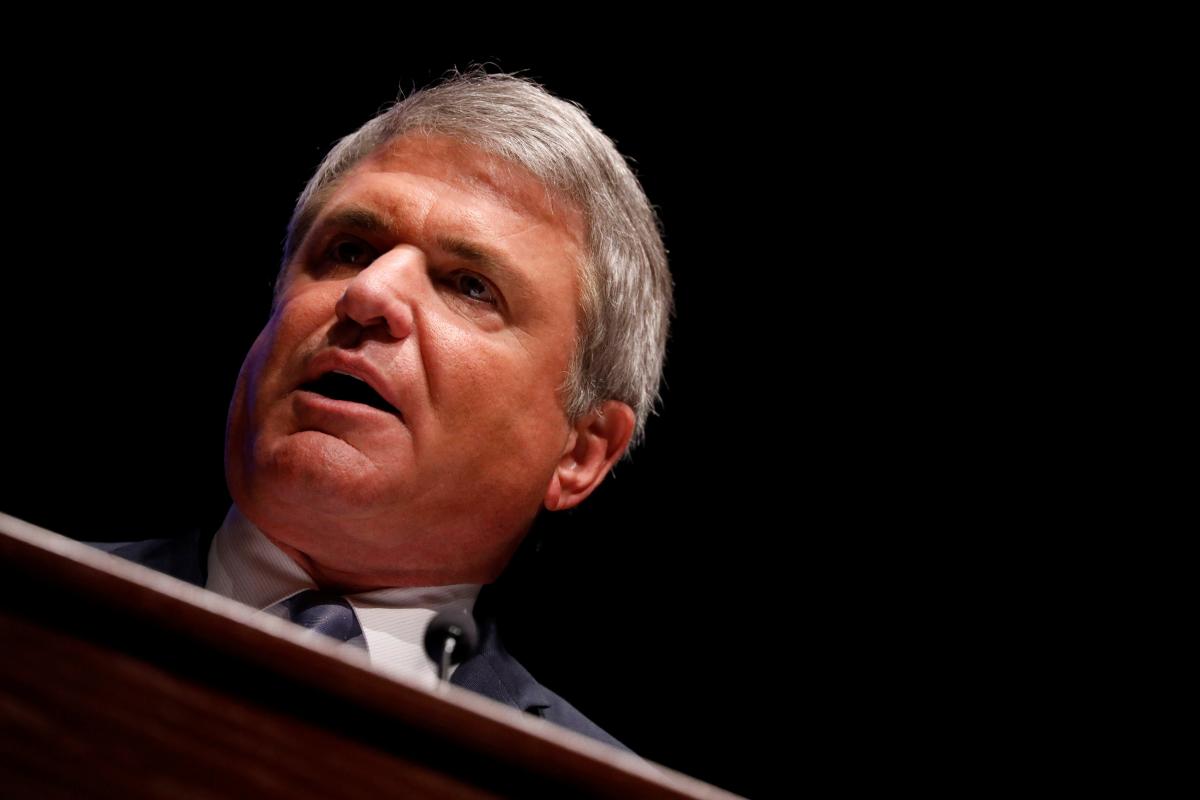 REUTERS
Putin views Ukraine as a proper part of Russia and applies military pressure and cyberattacks to push Kyiv "to come back to mothership," head of the House Homeland Security Committee Rep. Michael McCaul says. 
Speaking at a conference organized by the American Enterprise Institute think tank, McCaul drew parallels between Vladimir Putin and Russian dictator Joseph Stalin in their attempts to restore control over Ukraine as well as intimidate and conquer the Baltic States, according to Voice of America.
McCaul reminded of the numerous victims of Stalin regime in Ukraine: "Stalin killed more people in Ukraine than Hitler killed Jews in World War 2. They basically worked them to death for the bread and the food that they made in Ukraine."
During his Ukraine visit, McCaul saw that the scale of Russia-waged cyberwar is "astounding."
Read alsoPutin's words on Crimea "referendum" must be used as confession – MP
"They [Russians] are throwing everything they have into Ukraine," the Congressman said, adding that the Kremlin's aim is to spread disinformation on current events and political situation in the world, spread anti-Western propaganda, disrupt utility services and international financial transactions.
He noted that "not.petya" malware is a "highly-destructive cyberweapon" that the Russians have and use to "hit a bank in Ukraine, hit Maersk shipping, or shut down a port in Los Angeles."
Commenting on the illegal annexation of Crimea by Russia, McCaul noted strategic importance of the peninsula for Vladimir Putin. Control over Crimea, the Congressman believes, allows Russia to boost its military presence in the Mediterranean, using Sevastopol as a base for its missions.
Read alsoFlexing muscles: Why Russia is tightening grip over the Sea of Azov
Such ports give Putin a "submarine advantage in the Mediterranean," McCaul said.
The Congressman noted that the U.S. had supplied lethal aid to Ukraine, at the same time suggesting that Ukraine's accession to NATO would not be timely because, the politician believes, that would automatically mean NATO war with Russia.
If you see a spelling error on our site, select it and press Ctrl+Enter