Reuters Exclusive: Accused Russian agent Butina met with U.S. Treasury, Fed officials
16:50, 22 July 2018
World
Butina worked for Torshin, who has close ties to Russian President Vladimir Putin, and served as his interpreter at various Washington events.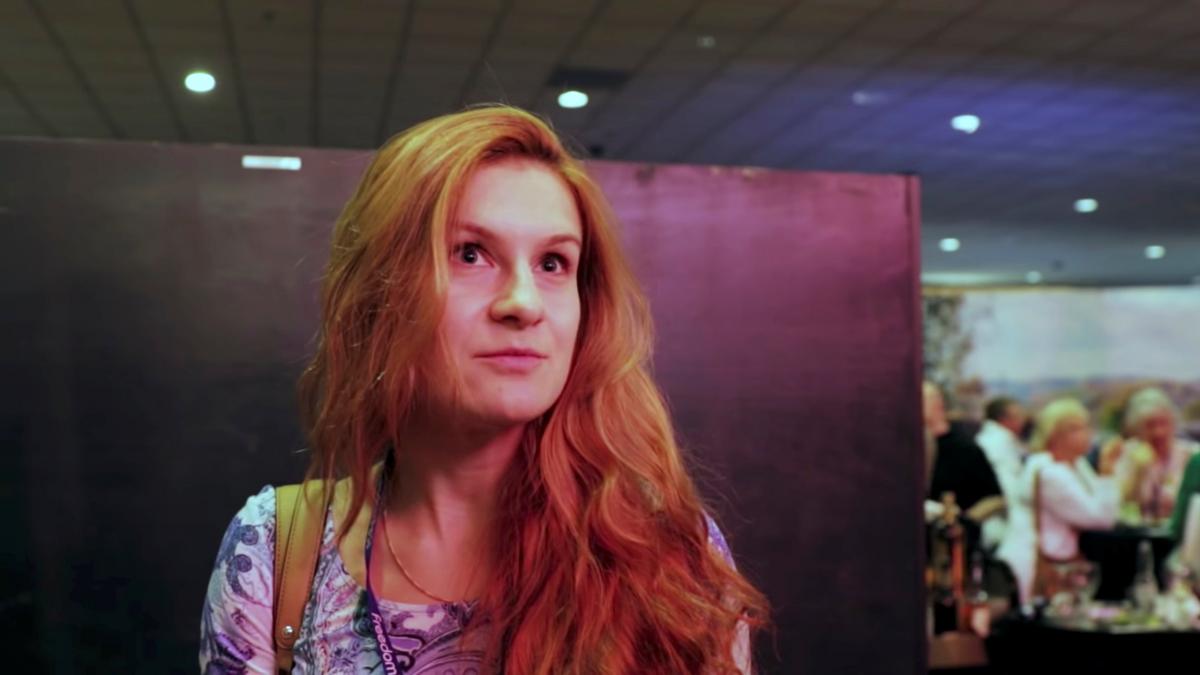 Maria Butina / REUTERS
Accused Russian agent Maria Butina had wider high-level contacts in Washington than previously known, taking part in 2015 meetings between a visiting Russian official and two senior officials at the U.S. Federal Reserve and Treasury Department.
The meetings, revealed by several people familiar with the sessions and a report from a Washington think tank that arranged them, involved Stanley Fischer, Fed vice chairman at the time, and Nathan Sheets, then Treasury undersecretary for international affairs, Reuters said in an exclusive report.
Butina traveled to the United States in April 2015 with Alexander Torshin, then the Russian Central Bank deputy governor, and they took part in separate meetings with Fischer and Sheets to discuss U.S.-Russian economic relations during Democratic former President Barack Obama's administration.
The two meetings, which have not been previously reported, reveal a wider circle of high-powered connections that Butina sought to cultivate with American political leaders and special interest groups.
Read alsoRussian woman with close NRA ties arrested in U.S. on spy charges
The meetings with Fischer and Sheets were arranged by the Center for the National Interest, a Washington foreign policy think tank that often advocates pro-Russia views.
The meetings were documented in a Center for the National Interest report seen by Reuters that outlined its Russia-related activities from 2013 to 2015. The report described the meetings as helping bring together "leading figures from the financial institutions of the United States and Russia."
A judge on Wednesday ordered Butina, 29, jailed until her trial after U.S. prosecutors argued she has ties to Russian intelligence and could flee the United States. Butina has pleaded not guilty to charges she acted as a foreign agent for Russia.
Butina worked for Torshin, who has close ties to Russian President Vladimir Putin, and served as his interpreter at various Washington events.
Fischer, an in email to Reuters, confirmed he met with Torshin and his interpreter. While he could not recall details, Fischer said the conversation involved "the state of the Russian economy" and Torshin's new role as deputy central bank governor.
Another person familiar with the meeting, speaking on condition of anonymity, said it occurred on April 7, 2015, and confirmed Butina attended.
Read alsoTrump asks security adviser to invite Putin to U.S.
Federal prosecutors have accused Butina of conspiring with two American citizens and a top Russian official to influence U.S. policy toward Russia and infiltrate a gun rights group believed to be the National Rifle Association. The NRA is an influential pro-gun lobby with close ties to Republican politicians including President Donald Trump.
Questions relating to Russia have cast a cloud over Trump's presidency.
The Treasury Department in April imposed sanctions on Torshin and a number of other Russian businessmen and government officials in Putin's inner circle.
The think tank hosted Trump at an event at the Mayflower Hotel in Washington in April 2016 also attended by Sergei Kislyak, Russia's ambassador to Washington at the time. Two months earlier, the group's Russian-born CEO, Dimitri Simes, traveled to Moscow, where he met with Putin and other Russian officials, the organization's records showed.
The April visit came about a year after Obama's administration imposed sanctions on Russia for its annexation of Ukraine's Crimea region.
If you see a spelling error on our site, select it and press Ctrl+Enter