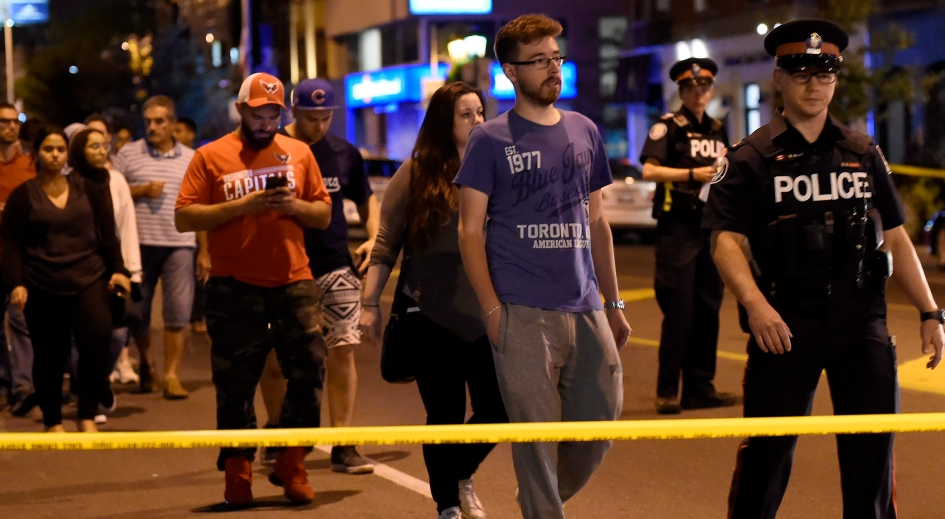 THE CANADIAN PRESS/Nathan Denette
Toronto police say 14 people have been shot, one of them fatally, and the gunman is dead after gunfire rang out along a busy Toronto street on Sunday night.
A woman died in the shooting and a young girl is in critical condition, Toronto Police Chief Mark Saunders told reporters at the scene. The extent of the other victims' injuries was not immediately known, CTV reported.
Saunders said police received a call shortly after 22:00 local time Sunday about a shooting in Toronto's east-end Greektown neighborhood. The area has many restaurants, cafes and shops and is busy with pedestrians on summer nights.
Read alsoSaboteur stopped short of blowing up train with army supplies in Ukraine
Multiple witnesses told Toronto's breaking news station CP24 that they heard anywhere between a dozen and 20 shots.
Saunders told reporters that a handgun was used in the shooting. He did not elaborate on how the suspect died, but said that there was an "exchange of fire" with police.
Saunders said it's too early to say what motivated the shooting.