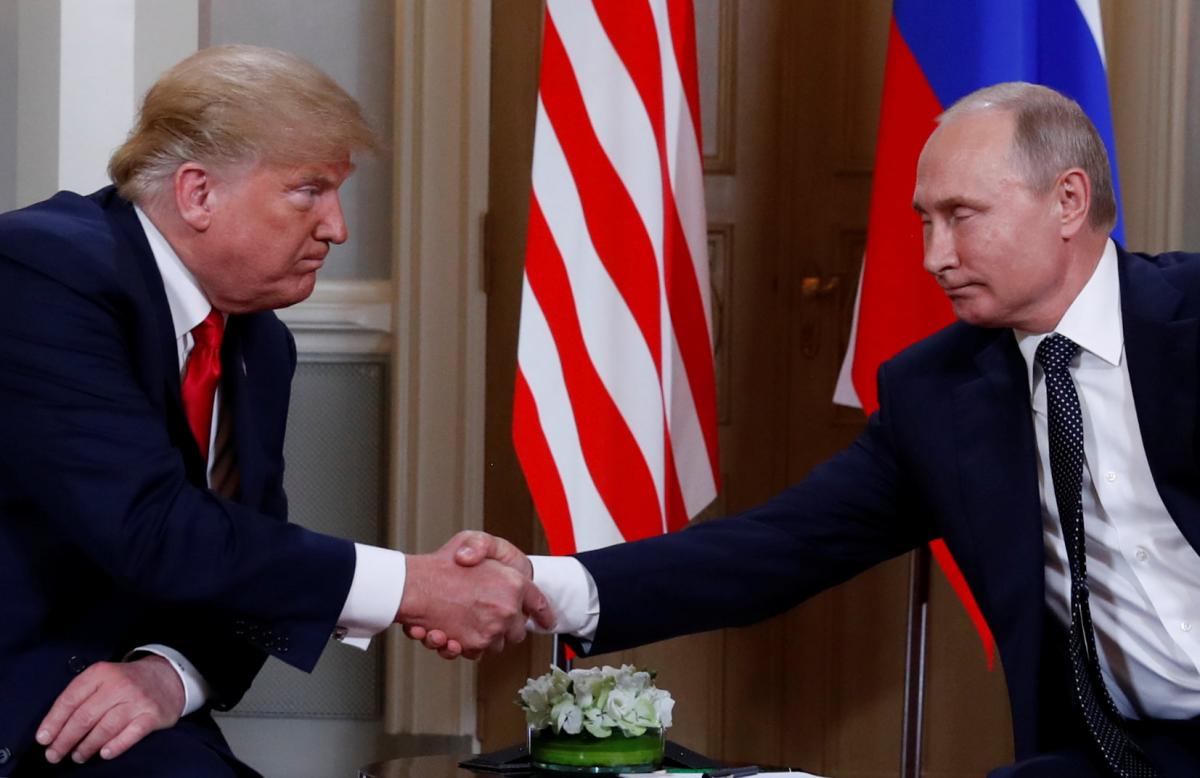 REUTERS
President Trump is not ruling out a trip to Moscow if he receives an invitation from the Kremlin, the White House said Friday.
"President Trump looks forward to having President [Vladimir] Putin to Washington after the first of the year, and he is open to visiting Moscow upon receiving a formal invitation," White House press secretary Sarah Sanders said in a statement, Washington Examiner reported.
A possible trip to Russia by Trump comes after Putin said Friday he invited Trump to Moscow.
Read alsoTrump postpones summit with Putin until new year – media
"We are ready to invite President Trump to Moscow. He has this invitation already and I told him about it," Putin said during an appearance at the BRICs summit in Johannesburg.
But Putin added there "has to be necessary conditions" for a second one-on-one meeting between the two leaders.
Trump and Putin met July 16 in Helsinki for their first formal summit.